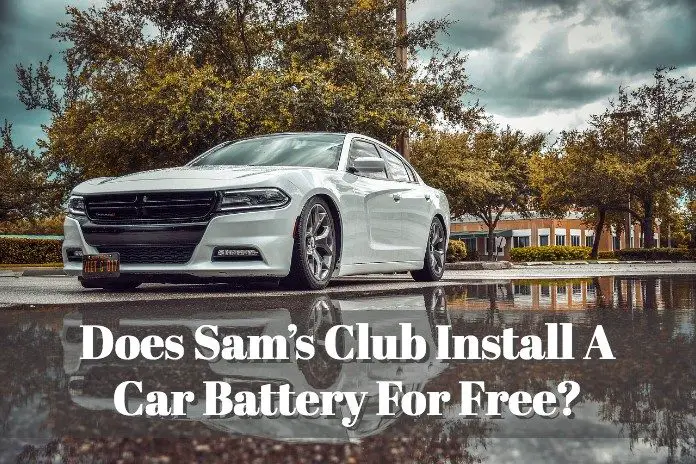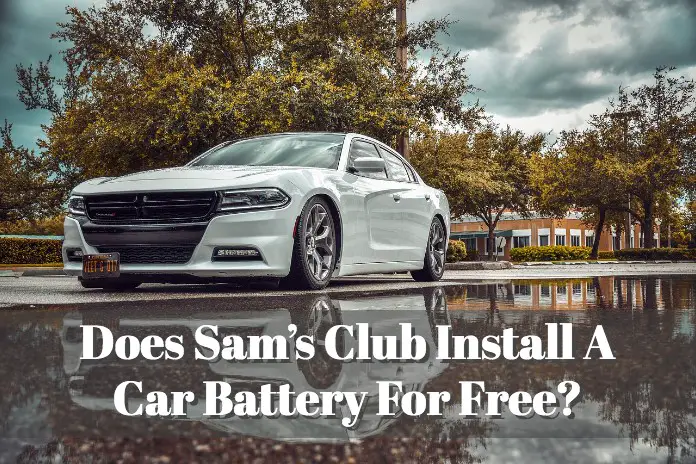 As a prudent adult, you recognize that you need to save money in every way you can. One of those ways is shaving down the amount you spend on household needs, as well as other things such as car parts. Here's where warehouse clubs started making sense to you.
Unlike a number of other American's, joining Costco just wasn't up to what you wanted, so you joined Sam's Club instead and that's where you've been getting your stuff for a while now. One of those things you got, or want to get, is a car battery. When going to get the battery, a question pops into your head:
Does Sam's Club install car batteries? Well, yes. Sam's Club is owned by the same company that owns Walmart, and they have similar services. Sam's Club also provides members with the opportunity to utilize the various automotive service centers that they run.
As a member, you've got the bargain deal of the century on a new battery. You want your car to purr like she did when she was new. However, Sam's Club does have some terms and conditions that they apply to these purchases and services, something they like to call a warranty.
What Are the Limitations?
Buying a battery can be quite an adventure for those who have never done it before. You may have turned to Aunty Internet to help you with a couple of things such as purchasing or installation but things didn't go your way.
Sam's Tire and Battery centers are available to rescue you though. However, for them to install for you that new battery, you have to have had purchased the battery at a Sam's Store. This installation is free of charge a large number of vehicle models. However, there also are limitations to what can be done in order to replace the battery. These include:
• Vehicles such as Land Rovers which require the seat to be moved in order to access the battery. Any removal of major components to access the battery will mean the free installation service cannot be used.
• Vehicles that connect batteries in series. These include commercial vehicles such as trucks, or even the unassuming golf carts and other recreational vehicles.
• Vehicles such as certain BMW models that require the battery to be registered with the Onboard Diagnostic Unit.
• Specialty and custom vehicles that require batteries to be refilled with acid.
• Vehicles that require more than an hour to get to the old battery and swap out with the new one.
In some cases, getting a battery means that you have to do it on a busy shopping day, such as a holiday. Getting the battery replaced on that same day will mean that you have to spend a lot of time in the tire and battery center before the mechanics and technicians can reach your vehicle. You don't want to spend your day chilling out of your car.
In such cases, you can head home and return to have it installed another less busy day. The only requirement is that you take good care of the receipt you received after purchasing the battery from a Sam's Club store.
What is Covered Under Sam's Club's Warranty?
Any service provided by a vendor is likely to be abused by someone who may just be reckless or like freeloading. This is one reason companies come up with a warranty policy, to prevent from being exploited or falling victim to a customer's mistakes.
Whenever a battery is purchased from Sam's Club stores, it will come with a warranty. That warranty is limited to the time that is indicated on the label. Also, the warranty is limited to the person who originally bought the battery. If you bought the battery used from the original owner, it is only the original owner who can claim warranty over it, not the second buyer.
Also, it is not uncommon to find that a battery will malfunction after a period of time. This could be a few months after a purchase or a few years. If it fails within the warranty coverage period, you can have it replaced. However, the battery will need to undergo several tests to determine whether it has truly failed.
One of these tests includes hooking the battery up to a trickle charger to see if it will be revived after some hours of charging. If it does charge, then it is your vehicle's charging system that has the problem and the battery will not be replaced.
If after a variety of tests have been conducted and the battery fails all of them, only then will it be replaced. If your membership is no longer active, the refund you will receive will be prorated according to the time left on the warranty.
The warrant period will start from the day the battery was purchased. If it does fail and a new battery is installed, the new battery's warranty will be the period left from the time of the original battery. If the warranty was two years and the original battery failed after six months, the new battery will be covered for the remaining one year and six months left in the original warranty.
How to Claim the Warranty
Claiming the warranty is as simple as providing the original receipt of the purchase from a Sam's Club store, or the original order form. If you don't have these documents, Sam's Club may prorate according to the date stamped on the battery. As mentioned previously, the battery also needs to have completely failed all the tests that were conducted on it.
If you're not satisfied with the service, you can ask for a refund. The refund will be on the core charge for the battery purchased at any of Sam's Club stores. If you do have batteries that should be recycled, you can also give them to Sam's Club to have them disposed off properly.
For all these to be done, you must still be an active member of Sam's Club.