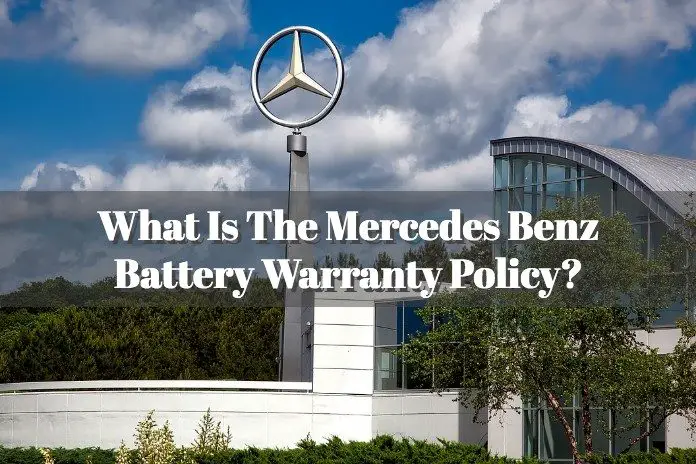 You've been saving up for quite some time. Or, maybe things are going well for you at work or with your business. Over all these years, apart from building a life for yourself and maybe your significant other and dependents, you've also been fantasizing about something else.
That something is a beautiful German machine, a Mercedes Benz. You are at that moment in time when you want to get one. You might decide to buy brand new, or even you may have been lusting after a specific one that is no longer in production and can only be bought used.
You worry about certain things though, chief among them being what will happen if the battery were to give out and you haven't yet enjoyed the car?
What's the situation on Mercedes battery warranty? Mercedes does provide a battery warranty to car owners. Whether the battery did come with the car, or you bought the battery from a car dealer, Mercedes does provide coverage for issues that may arise within the warranty period.
Of course, as with any other parts, there are caveats to the warranty. Most owners tend to overlook these caveats and when the battery fails, they then blame the manufacturer or the dealer for the ensuing mess. This article is meant to clear all this up by providing accurate information.
1. Mercedes Vehicle Battery Limited Warranty
In these days of the smartphone, it makes sense to trawl the internet to look for recommendations on whether the vehicle you're looking to purchase is an owner's nightmare or generally a joy to have. However, there are a lot of unqualified opinions from people who did not take the time to understand their vehicles and give them the proper maintenance.
While going through such review pages, you may find that there are some opinions which painted Mercedes in a negative light, and this was a nightmare for the manufacturer. In response, they did decide to come up with a warranty policy that clearly outlined what was needed. This drastically reduced reports of poor quality.
On the part of the battery, Mercedes do provide coverage on two fronts.
• Defects: Mercedes have provided warranty to vehicle owners, and any other subsequent owners of the vehicles, for the batteries. This warranty covers batteries that were purchased originally with the vehicle and also those that are genuine replacements, from dealers, that were installed in the vehicle.
The warranty does go on to state that it is valid in cases where the vehicle has been in normal use. If you do want to use your vehicle for sporting activities, make sure you check in with your local dealer on what the situation is and whether the warranty will be voided.
• Choice of service center: Mercedes have left it up to the vehicle owner to choose the service center at which the warranty shall be exercised. This freedom, however, is limited to dealers, service centers authorized by Mercedes to provide this service. It doesn't matter whether it is a passenger vehicle or a light truck. Mercedes do require that the vehicle owner does return the defective battery to the service center.
This is so as to allow diagnostic tests to be conducted on the battery and the vehicle. This includes among other things, charging the battery to see whether it does accept charge, and whether it is the vehicle that is not charging the battery. Other forms of analysis will be conducted to ascertain the real cause of the defect of the battery before a decision is made to replace the battery with a new one.
2. Warranty Period and Terms
As with any other equipment manufacturer, Mercedes do want to provide excellent care and service to the vehicle they sell. However, they also need to protect themselves from exploitation. They therefore have included several clauses in their warranty agreement whose main purpose is to ensure the manufacturer, the dealer and the vehicle owner are both protected.
• For batteries that were installed at the factory i.e. original vehicle battery, it is covered for a period of 48 months or 50,000 miles. The warranty period will lapse when one of these is reached first.
• In case the original battery fails before the warranty period lapses, the replacement battery will remain covered under the terms of the original battery. That means that if the vehicle's battery failed after two years, or at 25,000 miles, the replacement battery will be under warranty for the remaining two years or 25,000 miles.
• Special terms are added in for vehicle owners who replaced their batteries before the 1st of August, 2000. If they replaced the battery at their own cost, any repairs and labor needed to make those repairs will be free of charge at all authorized Mercedes dealers and service centers.
It also states that if the customer-replaced battery fails within 24 months, the service center will replace the battery free of charge. If it fails between the 25th and 48th month, a charge will be made on a sliding scale depending on which month the battery gave out on. After the 24th month, any service or installation charge will have to be covered by the customer.
3. What's Not Covered?
As usual, there are situations that the manufacturer cannot cover, usually as a way of preventing exploitation and potential financial losses. These include:
• Batteries that are flat out discharged and cannot be recharged even by today's methods.
• Various forms of damage including those caused by failure of the charging system. The only exception to this is if that part was still under warranty through the New Vehicle Warranty.
If the battery was stored poorly or negligently, has undergone damage from fires and other physical means, it will also not be replaced. Batteries that were also damaged as a result of jumpstarting or charged in reverse (positive on negative and vice versa) will also not be replaced.
Mercedes statement to vehicle owners that their aim is to repair all their vehicles under warranty free of charge, as long as the warranty agreement is adhered to.