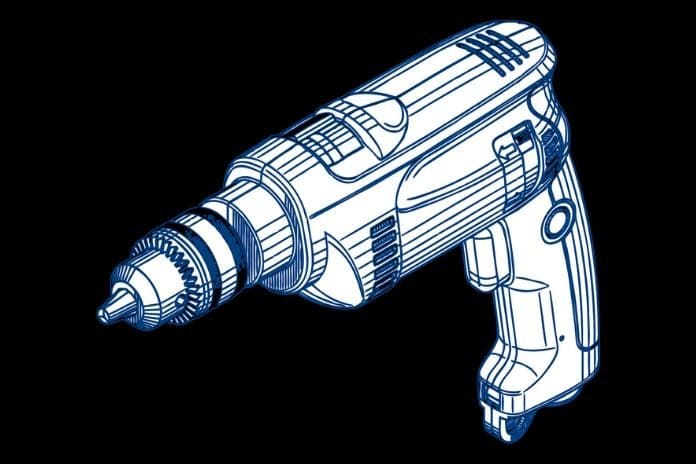 When it comes to battery-operated or cordless power tools, Ryobi is one brand that is widely recognized by both DIY enthusiasts and professionals. Known for producing excellent power tools, the company was the first to come up with a battery compatible with a family of devices.
The technology allows users to use a single battery to power all the tools under one product line. That is why their batteries are so important that they have to be covered by the company's warranty policy.
What should you need to know about Ryobi battery warranty? Ryobi is a company that has an excellent reputation, and it protects its name and builds trust between consumers and their warranty policies. As for their batteries, they are under Ryobi's three-year replacement warranty.
After the date of the purchase of the battery, you will have a 90-Day period that you can use as a testing duration. If discovered that the battery is ineffective or not working correctly, it can be returned and be inspected.
The battery will be replaced with a new one once the battery is found to be defective due to craftsmanship and incompetent materials. This means that all Ryobi batteries will be entitled to a three-year replacement as long as the damage is proven to be caused by incompetent materials or craftsmanship.
Here I am going to talk about the warranty policy of Ryobi for their batteries. I already established that all batteries from Ryobi are entitled to a three-year replacement warranty.
As we go along, I am going to talk about the things that Ryobi's battery warranty policy doesn't cover. I will also talk about some additional information related to batteries as well as the warranty policy.
Read also this article: 10 Best Ryobi Battery Review
What Ryobi Battery Warranty Do Not Cover?
Like any other warranty policy, Ryobi's battery warranty also has its own set of terms and agreements. It also has a few things that it doesn't cover since the plan is also created to protect themselves from false claims.
On their warranty policy, it is clearly stated that if the battery is defective due to incompetent materials or an issue of craftsmanship, they are willing to replace the battery with a new one. However, they also stated that if the battery is damaged due to several reasons, they will have the right to nullify a claim.
To learn more about what is not covered by Ryobi's battery warranty, I listed them below.
1. Damage is Due to Misused, Abused, Accident, Improper Usage, Etc.
The first thing that can nullify a warranty claim is that the battery is damaged by improper use, abuse, accident, or anything caused by the user. You have to keep in mind that Ryobi is only responsible for the materials and craftsmanship of the battery.
If the user causes the battery damage, even if it was accidental, it will not be covered by the battery warranty of Ryobi.
2. Damage is Caused by Regular Wear and Tear Due to Constant Use
Ryobi is also not responsible for batteries being damaged because of the regular use, which is considered normal deterioration. If the battery refuses to work because it already has accumulated too much decay due to frequent use, then the battery is not covered by the warranty policy.
In this case, if the inspection finds out that the reason for a not working battery is natural decay, the claim will not be honored.
3. Damage Due to Repair Attempts Not Done by Ryobi
Trying to repair a Ryobi battery will nullify the warranty, which is the same as getting it repaired by other third-party services. Once the battery is damaged due to those kinds of attempts will invalidate a warranty claim.
If you think your battery is damaged, the best thing you can do is visit the Ryobi service center or an authorized dealer and present the battery to tell them what happened.
4. Improper Maintenance that Results to Electrical Issues
If the battery gets damaged because of improper maintenance, like overcharging, overvoltage, and other similar kinds of issues, the battery will not be covered by the warranty policy.
Every Ryobi product comes with an owner's manual that will guide the owner to maintain the product, even in batteries. If the battery is damaged due to the failure of complying with the manual, the warranty policy will be voided.
5. The Battery is Damaged Because of Modification and Any Alteration
Finally, if the battery is damaged because the user tried to make some modifications or alterations, the warranty will be voided. Any kind tampering that the user does with the battery and results in damage will be considered as improper use or abuse on the unit.
Keep in mind that these batteries are manufactured for a specific application; they are modified or modified in any way. If the inspection reveals that the damage is due to alteration or modification attempts, it will not be covered by warranty.
Those are the things not covered by Ryobi's battery warranty. If a damaged battery is returned, a Ryobi personnel will inspect the battery, and if the result is that any of the ones mentioned above causes the damage.
The warranty will be voided, and the replacement will not be awarded. So, if you are getting a Ryobi battery, keep in mind that you have to do your part so that your battery can be covered for three years!
Read also this article: How To Fix A Ryobi Battery That Won't Charge
How to Activate Ryobi Warranty or Register a Product Online
One of Ryobi's best things is that they have online registration for their products; they can also use this to activate the warranty. By doing this, it registers your product on their database as well as its warranty.
You can also do this when you claim your warranty, but doing this online will also allow you to receive email updates.
To register your Ryobi product or battery online, here are the steps to follow:
Step 1 – Go to Ryobi Website or Local Website
The first thing you have to do is create an account if you don't have one you can do before registering your product. Go to Ryobi's website, and from there, you can start creating your account or registering your product.
Step 2 – Sign In to Your Account or Register an Account
Once you are on the site, you can now sign in to your existing account. Or, if you don't have an account yet, register for a new account. Fill out the form on the sign-up screen and then click the sign-up button.
Note: If you are signing up for the first time, the site will likely send you a confirmation to the email that you supplied.
Step 3 – Go to the Register Products Option on the Site
After signing in to your Ryobi account, go to the "Register Products" option where you will begin the registration for your product. On the next page, you will need the model number of your Ryobi product and then the purchase date. Supply both of them into the input box and then click the Register button.
That is how you register your Ryobi product online and activate its warranty. If you are having a bit of an issue, on the same product registration page, there is a video that will show you how to register products properly. Just follow the video there, and then you are good to go!
Read related article: Will Ryobi Lithium-Ion Batteries Work In Older Tools?
Registering Your Ryobi Product through Your Smartphone
Ryobi also released an app where you can register your products just by using your smartphone. This has almost the same process, but the app features can come very handy for many Ryobi tool owners.
All you have to do is to download the Ryobi Tools App and then sign in to your Ryobi account. From there, you can easily register all your Ryobi products through the app.