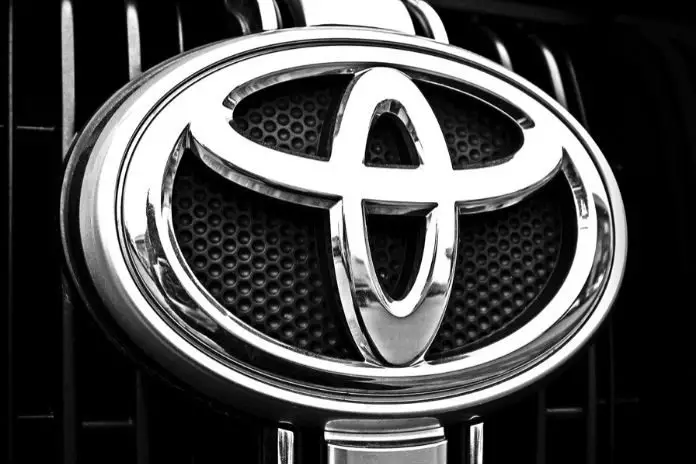 Toyota is one of the most car manufacturing companies across the globe, and what makes their vehicles stand out is because they are built to last. The great thing about this company is that apart from its comprehensive fleet of vehicles.
Toyota also manufactures and offers top-notch quality replacement parts and automotive batteries that come with excellent warranty policies with great coverage. This is why they are one of the most recognizable brands worldwide.
What should we need to know about Toyota battery warranties? The premium automotive batteries from Toyota are covered by two different kinds of agreement. The thing with Toyota battery warranty is that it may be a bit confusing.
This is because they have different plans for their premium batteries and their hybrid batteries; however, according to the car manufacturing company. All premium Toyota batteries purchased from and installed on an authorized Toyota dealer are covered by a two-year 100% replacement and a two to three-year 50% replacement policy.
On the other hand, the hybrid batteries from Toyota are covered by a policy that depends on the location. In some states, the coverage of a hybrid Toyota battery can go for ten years or a mileage of 150,000 miles, whichever comes first. In some states, the hybrid battery warranty coverage can only be good for eight or 100,000 miles.
A lot of car experts recommend visiting the nearest Toyota-authorized car dealership in your area when it comes to getting a new replacement car battery for a Toyota vehicle.
To give you an idea of what to expect about the warranty policies that will come on the battery. This article will try to give you all the information that you need to know about Toyota's battery warranty.
Coverage and Terms of Toyota's Battery Warranty Policies
As I already mentioned earlier, the battery warranty policy of Toyota may be a bit confusing because there are two kinds of coverage. Another twist is that the other policy also has two variations depending on the policyholder's location.
Here I will try to shed light on the entire battery warranty policy of Toyota. To give you a better understanding of what are the things it covers and its terms or restrictions.
What the Battery Warranty of Toyota Cover?
Toyota is very generous when it comes to their warranty policies, especially on automotive batteries. However, you have to keep in mind that there are two kinds of automotive batteries manufactured by Toyota; one is their Premium Car Battery, and the other is their Hybrid Car Battery.
Since both batteries are manufactured with different features and construction, each has their respective warranty coverage.
1. Coverage for Toyota Premium Car Batteries
Toyota premium automotive batteries, the ones used for Corolla and Camry, will be covered by a 100% FREE replacement including part replacements due to defective components, and the standard wear and tear, within the battery's first two years of service.
And then a 50% replacement discount after the first two years of service of the battery until its third year.
Purchasing the premium battery from a Toyota authorized dealer, the warranty will also include FREE labor and installation if the battery is within its first two service years.
If the battery is over two years and is approaching its third year, a fee will be charged for the service and labor.
2. Coverage for Toyota Hybrid Car Batteries
The hybrid Toyota car batteries, units that suit the hybrid vehicle models like the Prius, are designed with a different structure. These cells are engineered to perform long-term, causing Toyota to give them different coverage.
All Toyota hybrid batteries are covered from 8 to 10 years, or from 100,000 to 150,000 miles, whatever comes first.
Keep in mind that the coverage of these batteries may vary depending on your location or state. This is because of the Emission Coverage under the federal regulations that also vary from state to state.
In some states, hybrid batteries are covered by the eight years/100,000 miles agreement while these hybrid batteries are covered by the ten years/150,000 miles agreement in other states.
The Things Toyota Battery Warranty Don't Cover
With Toyota's replacement battery warranty, consumers are protected from defective units by replacing them or providing discounts. However, Toyota must also protect themselves from wrong claims or anything related.
That is why their battery warranty also comes with terms that will allow them to discredit a claim.
Here are some of the conditions that may nullify coverage of a battery:
● Damages that are not caused by normal wear include accidentally dropping the battery, cracks, contamination, and other incidents.
● Failed automotive battery due to human error, which is the use of incorrect battery electrolyte.
● The battery has already been recharged.
Any of these three will allow Toyota to void the warranty policy. This is because the company only takes responsibility for its automotive battery when it is defective due to its construction and components.
If the battery gets damaged due to misuse, modification, neglect, and any kind of human intervention, the company will not be responsible for it.
Having the Replacement Battery Installed by a Toyota Dealer
Purchasing a replacement premium Toyota battery and having it installed by a sanctioned Toyota dealership offers a lot of benefits. If you need a replacement battery for a Toyota model, and you are still covered by the warranty policy, you have to take advantage of it. Try to schedule a battery check at your earliest comfortable time and visit them.
Depending on the age of your battery or its service years, you will have the opportunity to take what is yours.
It will only show you that if your Toyota automotive cell is still within the first 36 months upon the purchase, the dealer will have to perform that complete procedure, from checking the battery for issues, all the way to battery installation as well as the parts replacement process.
Keep in mind that this applies to both kinds of battery offered by Toyota. It is also advisable to read through the entire warranty policy to understand the agreements.
It will also serve as a reminder that the policy is designed to protect both sides and make aware of the reasons that may render your warranty claim null or void.
It is also recommended that you keep the "Owner's Responsibilities" in mind to let them know that you are well aware of the entire terms and agreement.
The Responsibilities of the Owner According to the Policy
If you want to have a successful warranty claim on your automotive battery, it is imperative that you show the company that you've done your part of the agreement.
Like most warranty policies offered by manufacturers, Toyota's battery warranty is like a two-way street. They will do their part of the agreement as long as you also do your part.
In case you don't have any idea on how to do your part or any knowledge of the part bestowed upon you. To help you do your part with regards to the battery warranty of Toyota.
I will enlighten and impart to you our knowledge of the owner's responsibility when it comes to the battery warranty policy of Toyota.
Making Sure Your Understand the Warranty Policy
For this tango that you will dance with Toyota to be graceful, you have to study and understand dance.
First, you have to make sure that you read the entire policy several times until you have a concrete idea of how it works. It's like a dance sport, where you will first learn the ropes to be able to project the right poise for every step of the dance.
What this means is that you understand the terms and agreements of the policy. You have to be aware of the coverage of the policy and the consequences that you will have to face when you break the rules.
Take some time to read through the agreement, and if there are any issues complicated for you, ask them about it.
Take Care of the Battery and Implement the Good Practices
Upkeep or maintenance is the most important responsibility you have to accept. When it comes to keeping a car battery in top shape, it will require you to commit and exert a lot of effort and allocate a portion of your time for it.
However, you have to keep in mind that the fruits of your time and effort will be sweet because succeeding in your warranty claim will bring a lot of benefits.
To do this, you only need to follow the battery's user manual, where it will provide all the information about the battery. It will also enable you to keep it in top shape that will significantly boost its performance.
Taking care of your car battery by providing it the consistent upkeep that it needs will also lengthen its service life.
NOTE: Keeping notes of important maintenance steps and recording significant upkeep or maintenance activities is always a good thing. The records that you keep may also come in handy when claiming your warranty.
Routine Checkups and Preventive Maintenance
Another responsibility of a Toyota owner is to respond to the company's regular checkups. Doing scheduled battery maintenance and visiting the nearest Toyota service center within your area for a regular maintenance inspection.
There are cases that the company will inform you that you need to bring your car to the nearest service center for preventive maintenance, and various kinds of inspection that includes the battery.
Complying with those requests is among your responsibilities as a Toyota owner and a premium battery owner.
By complying with these said responsibilities, Toyota will see that you are doing your part of the terms and agreement of their policy.
This will ensure the success of your warranty claim, and it will also make sure that your battery and vehicle will consistently deliver optimum performance.