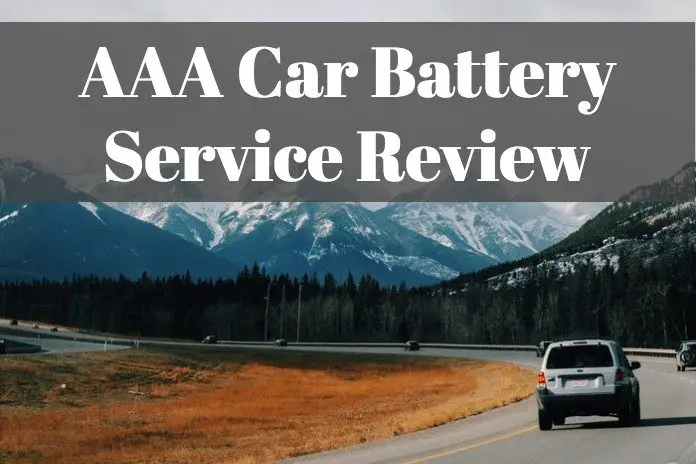 AAA is one of the leading car insurance company in the USA. It began with the name AAA Auto Club which was instituted in 1902. It is considered to be the oldest providers of insurance in America having a division in each state.
The AAA headquarters can be found in Heathrow, Florida. Every unit and offices have their operations, but they try to work collaboratively. This insurance is being offered to AAA club members alone. It ranks as one of the highest insurance provider in the market today.
Is AAA limited in offering car insurance only? No, AAA, besides being an insurance company, also caters to other automotive parts and services, and that includes selling car batteries. They released their 2019 AAA car battery reviews which tackle the best car batteries for the year.
AAA ventured in other automotive services other than insurance. AAA car batteries come in various models and specifications. It can generally give you excellent service because they know how to treat their customers right.
Does AAA Sell A Car Battery?
Yes, AAA sells a car battery too. As I have mentioned above, AAA also ventured in other automotive services, and that includes car batteries.
What Are AAA Car Batteries?
AAA car batteries are the brand that sprouted from AAA Auto Club. When AAA started as a car insurance company, they thought of expanding their business by putting up additional automotive parts and services which they offer to their exclusive members with valuable discounts and freebies.
Example Of Battery Pricing List Below
I have here a sample of various car models and their AAA battery price. You can see the difference in the amount it offered for retail and the member's rate for AAA.
1. 2003 Honda Accord
-> Retail Price $144
-> Member Price $119
2. 2006 Ford F150
-> Retail Price $144
-> Member Price $119
3. Chevy Impala
-> Retail Price $156
-> Member Price $131
4. Mercedes-Benz CLK 550
-> Retail Price $189
-> Member Price $163
Where To Buy AAA Car Battery?
AAA Car batteries are offered to AAA Auto Club members at a discounted price. The Battery Replacement Benefit is being given to premier members. It is an exclusive benefit that only premier members can get to enjoy.
Once their AAA battery is due for replacement, all you have to do is to call AAA Auto Club, and they will bring in the array to you, replace it at no extra cost at all. If you are not yet an AAA premier member, you need to upgrade your account to qualify for this privilege and benefit of a premier member.
AAA car batteries are exclusively distributed in AAA outlets only. Non-members can avail of the array, but they will be given a different price from members of the club. It will be slightly higher for non-members. However, if you are an AAA Auto Club member, you will enjoy a discount on all prices of auto parts and batteries.
All members will enjoy additional perks and benefits of being an AAA Auto Club member.
Does Texas Have AAA?
Yes, Texas has AAA. It offers the same benefit as other AAA Auto Club membership in other states. If you are an AAA premier member in Texas, USA, you will be allowed to use their Road Assistance service call per family per membership year and a towing service of up to 200 miles.
You can receive at least one-year membership in the primary and classic with all the benefits and privileges for a one-time $50. However, these membership fees, interests, and services are all subject to change without notice.
AAA Battery Services In Texas
When in Texas, you can still receive the same benefits and privileges that they give members around the US. With this, AAA battery services can always be availed by Auto Club members of AAA.
You can always have someone reliable to help you out on the road when your battery failed.
They offer the following services 24/7:
● Lock your keys inside. We got you covered.
● If you get flat tired, AAA is here to help you out.
● Need a jump start for a dead battery. AAA is there for you.
● You break down on the road, give us a call.
AAA will always be there to give you a helping hand, no matter what time of day, AAA Auto Service will be there to help you out, be it in Texas or in any other states where AAA is available.
How Much Does A AAA Membership Cost?
Many interested individuals are asking if it is worth to become an AAA member. Can the membership cost cover all the benefits and privileges and discount given to existing members?
AAA Auto Club gives you more than just assistance on the road. There are many membership prices that you can check out and see what comes with that membership. AAA started out giving its support on the way to its members for more than 100 years now.
At present, AAA remains to be the famous name in extending a helping hand to stranded motorists on the road. AAA doesn't stop there. It develops other services to its members. It gives out discounts, planning for a vacation, and not to forget the insurance services it offered first.
The membership fee begins at $40 per year, and that includes travel services, significant discounts on products and services, insurance, and many more.
More than the perks and benefits it offers, AAA is also a known advocate for safe driving in public. AAA's cost of membership runs between $40 to $165 per individual annually. It depends on the place where you live and the type of coverage that you have chosen.
Here are some of the sample AAA members' discount:
● You get a 10% discount on all body repairs approved by AAA.
● 10% off on all oil change service.
● AAA membership free renewal.
● 5% to 10% discount on your monthly mobile phone bill.
● 35% discounts on electronics and other selected companies.
● Discount of 20% for car and truck rentals.
● Amusement park discounts.
● Movie tickets, flower delivery, and dining services discounts.
AAA typically requires membership to acquire AAA insurance. However, discounts usually cover the fee.
The AAA Auto Club has 27 regional clubs around the United States and with 8 RC in Canada. Supposing you moved from one country to another, AAA makes your transition as smooth as possible. All you have to do is to call the number provided in your membership card.
Getting a membership with AAA is worthy. The price you have to pay will suffice with all the perks and benefits that you will be receiving.
Is AAA Car Battery Better Than Any Other Car Battery Brands?
AAA car battery has good quality, and it can be compared to the leading car battery brand in the market today. It may not surpass the quality and performance of the best brands in the market, but it could equal some of the best names in the car battery industry. (In my opinion, Optima Battery is the best!).
Being exclusively distributed, AAA maintains its excellent quality. With the number of perks and freebies, it gives its members for purchasing the battery. I could say that it is lined up as one of the best battery with superb and quality customer service.
Walmart Vs. AAA Car Battery
So you are in a dilemma of choosing between Walmart and AAA car battery, the choice is simple. Walmart offers a variety of options when it comes to battery. AAA is exclusive for its members. In terms of performance and quality, there are many good performing quality and specifications you can choose from in Walmart than AAA car battery.
However, if you are a member of the AAA Auto Club, better take advantage of the benefits and privileges they give their members. The services they provide for their members is unmatched by a lot of battery brands.
If you are not a member of AAA auto club, it would be better to source your battery at Walmart. You can choose the best array of your choice with the specifications that you like.
How Long Does A AAA Car Battery Last?
AAA battery comes with a 72-month warranty. Just in case the battery showed or manifested battery defects in the first 36 months, they will be replaced at no cost at all. If the error displayed from 37 to 72 months, your replacement battery price would be given to you at a discounted price.
How To Look Up AAA Car Battery Serial Number
AAA Car Battery has its serial number imprinted on the case of the battery. It is also stamped with a ticker tape to validate the one that is encrypted on the battery case.
Does AAA Replace A Car Battery For Free or Any Extra Charge?
AAA premium members will not be charged for anything in replacing their car batteries. A premium member will get a free replacement anywhere they are on the road. However, the non-premium member will be given the services, but the replacement battery will earn discounts.
Can You Get A Replacement Promo Code? If So, Where?
AAA issues promo codes and discounts to its valued and loyal users. All you have to do is to link your loyalty cards. This promo will start on the first week when all your discounts and promo codes will be given free with a great deal.
They give out six coupon codes, 28 promotional sales and shopping tips and in-store deal for the best promo codes of AAA battery.
Link your store loyalty cards. Starting from week 1, your discounts and coupons all together per week and you will come, including five promo codes and your car, but the motorbike assistance will come free in a great deal. Along with regular sales, awesome range of selected goods at.
I only help you find users, make your purchase today. The next time you're concerned the best bargains by applying.
I provide six coupon codes, 28 promotion sales, and also numerous in-store deals and shopping tips for aaa Battery best promo codes. Among the available 34 coupons, one coupon codes. You can get these promo codes and discounts at any Battery depot outlet.
Warranty
AAA battery gives a 72-month warranty. When the battery manifests a factory defect within the first 36-months of use, they will replace the battery free of charge. But when it exhibits factory defects after 72 months, you will be allowed to purchase a replacement for AAA battery at a lower price.
How Do You Contact AAA For A Car Battery service?
AAA has a 24/7 car service for its valued members. They have towing, jumpstarting and battery replacement and delivery 24/7. You may contact them at AAA Emergency Road Service at 1-800-AAA-HELP (1-8000-222-4357) 24 hours a day, seven days a week.
Does AAA Jump Your Car?
Yes, AAA offers jumpstarting service for your cars. If you are a member of the AAA Auto Club, they can give you assistance for jumpstarting or towing your car for free. This service is part of the privilege they offer for their valued members.
Does AAA Charge Your Car?
Yes, AAA will give charging service to your car as long as you are an active member of the AAA Auto Club. It doesn't matter whether it is your car or not, as long as you are in the car, they will provide the service that you need.
Does AAA Sell A Car Battery Charger?
Yes, AAA sells a car battery charger and tender. It is part of the automotive parts and accessories that they manufacture and sell. They have the AAA Battery Tender Plus. It comes compatible with the AAA car battery.
So the next time you purchase your battery with AAA make sure that you also purchased their Battery Tender to ensure that your battery will last longer than the natural lifespan.
AAA car battery review gives us a glimpse of how it works and how efficient it is compared to other car batteries. AAA is not only a name you can trust when it comes to insurance. AAA is also a trusted name when it comes to providing power and efficiency to our vehicle.
Their battery is reliable in giving the power needed, not to mention the added privileges you can get as a member of AAA Auto Club.