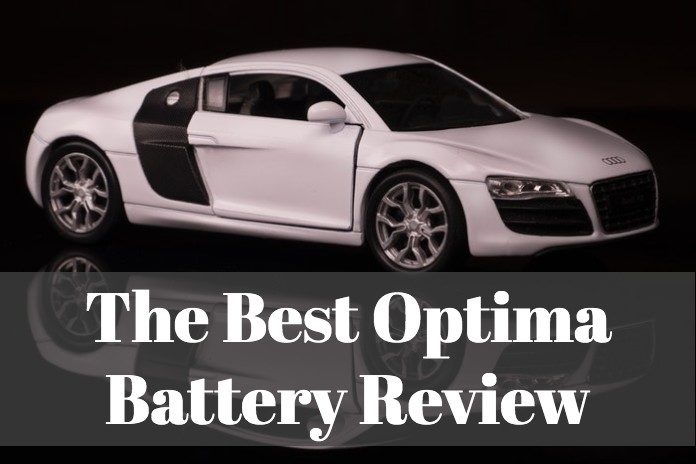 Optima batteries are known for their quality and performance over the years. It is one of the top-selling batteries that can power all kinds and types of vehicle. Let's find out how the Optima battery started in the industry.
History Of Optima Battery
Optima battery is a part of the division of Century Batteries of Century Yuasa Batteries Pty Ltd. and one of the affiliates of GS Yuasa Corporation.
Optima was first founded in 1928, and it has become one of the undisputed leaders in the battery production in the Australian Automotive market. It all started with just 600 employees, a state of the art facilities and 35 distribution centers.
Century Battery is one of the best-stored energy solutions that deliver across the 800 resellers all across Australia. Australian markets have recognized the first Century Battery, the iconic blue and yellow. It has been the battery used daily by drivers and even racing individuals for almost 90 years now.
Constant innovation and product development keep Century Battery on top of its market competitors. It has conquered and secured the leading battery corporation in the automotive, heavy machinery, marine and deep cycle categories.
Century Battery doesn't stop there. It continues its exploration of the new opportunities coming up. They are now engaging in the growing solar and hybrid car markets, which are getting popular now.
Century Battery isn't just concern about the profits earned in the business. It has also awakened its consciousness towards a safe, natural environment and resources. It leads the nation in the lead-acid battery recycling program that aims to collect and recycles more than 3000 tons of dumped lead-acid cells.
It partnered with the Australian Environmental Organization to help solve the problem of pollution and to minimize the number of toxic materials that harm the environment.
It aims to have a cleaner environment for the future. Even up to this time, Optima Battery still leads the industry in developing, manufacturing and supplying stored energy solutions in Australia and across New Zealand.
OPTIMA'S VISION
Optima's vision is to be the first choice for stored energy solutions.
OPTIMA'S VALUES
● To focus on the customer's needs.
● To set and deliver clear objectives.
● To succeed through respect and teamwork.
● To develop new skills and encourage ideas.
● To base recognition on performance.
OPTIMA'S BASIC PRINCIPLES
● To focus on the situation, issue or behavior, not on the person.
● To build and maintain the self-confidence and self-esteem of others.
● To build and maintain constructive relationships.
● To take the initiative to make things better.
● To take the lead by example.
What Are The Optima Batteries Pros And Cons?
Being one of the leading batteries worldwide, Optima batteries have their advantages and disadvantages. It has manufactured different models that will adopt different kinds of conditions and vehicle preferences.
Here are the pros and cons of Optima Battery in general. We will go in an in-depth review of each Optima battery types later on!
Pros:
● Optima batteries are 2 two times longer than other types of cells.
● It has maximum power for starting despite extreme temperatures.
● It has an extreme resistance against vibration.
● It has a longer storage time that doesn't damage or discharge batteries.
● It doesn't spill even when it is upside down.
● It can fit and be used in any position.
● It is Maintenance free.
● It is a fast-charging.
● It continues to give high-current despite the temperature drop.
Cons:
● It is short-lived. (There are a few isolated case which says Optima batteries did not last long).
● Poor warranty. (Battery is no longer pro-rated after the replacement period).
Type Of Optima Batteries You Can Choose
There are three types of Optima batteries to choose from, red, blue and yellow. Each of these batteries has its specifications and functions. The performance of each colored batteries will adapt to the individual needs of the vehicle it needs to power-up.
REDTOP
Optima REDTOP battery is considered to be the ultimate model for a starting battery. It is a high-performance AGM battery. Designed to give a durable ignition power to provide you with that reliable start-up every time you use it. The high-power delivery and resistance to the standard battery failure seem to be the best feature of the RedTop Optima Battery.
This battery works best in hot rods and off-roaders. It is best for heavy usage, and it is leak-proof with high-power and great starting ability. It has a SpiralCell design which provides for a clean and robust source of power. It much ensures your safety and that of your family as well. It can very well take care of the environment as well.
RedTop Batteries have a high reserve capacity which provides you with a longer shelf-life which allows to give you the necessary power that you need and where you need it.
Pros:
● Optima Red Battery has a definite starting burst.
● It works up to 3x longer lifespan.
● It is 15 times more resistant to vibration.
● It is spillproof.
● It can be mount in any position.
● It is maintenance-free.
● It is a fast-charging.
● It has an optimal starting power.
Cons:
● It may not fully recover from a deep discharged.
● The post location cannot be changed.
Key Specifications:
Model: REDTOP
Product Dimension: 9.3 x 6.8 x 7.6 inches
Item Weight: 31.7 pounds
Voltage: 12V
Read the full post of Optima RedTop Batteries review.
YELLOWTOP
Optima YELLOWTOP Battery is another high-performance battery with a dual-purpose. It is an AGM battery that is superb in performance and quality. It has a premium starting power and impressive cycling ability.
It is also known to be a heavy-duty battery that is also perfect for our modern loaded vehicles. It is low resistant which provides a more consistent output and faster-charging ability.
This YellowTop Optima Battery is ideal for trucks, vehicles that use high demand for electric and audio systems, heavy equipment vehicles. This YellowTop batteries are a very reliable battery that provides you with the ultimate starting and profound cycle powers.
YellowTop battery can also be used as a forklift and tractor battery and other applications.
Pros:
● It has a deep-cycle and good starting power.
● It has 3x longer lifespan.
● It is 15 times more resistant to vibration.
● It is spillproof.
● It is mountable in any position.
● It is maintenance-free and fast charging.
● It has an optimal starting power.
● It comes with a 300+ and more discharge and recharge cycles.
Cons:
● Poor warranty. (especially if you purchased it in Amazon.com).
Product Specifications:
Model: YELLOWTOP
Product Dimension: 10 x 6.9 x 7.8 inches
Item Weight: 43.5 pounds
Voltage: 12V
Read the full post of Optima YellowTop Batteries review.
BLUETOP
Another top performing battery from Optima is the BlueTop batteries. It has an exceptional running time with more recharges compared to an ordinary traditional array.
To top it all, Optima BLUETOP batteries provide a one of a kind vibration resistance. It is efficient in delivering the power needed and has a fast charging time. BlueTop battery is a boat and RV battery which means it can provide the maximum potential in demand by these types of vehicles.
With Optima BuleTop, you can be assured of a smooth starting or cranking your vehicle up. One good thing about this battery is that it is Maintenance free.
I can say that BlueTop Optima battery is the most suitable marine battery for boats with extensive electronic system and trolling motors. It is also perfect for RVs with accessories of comforts that quickly drains the battery.
This specific Optima battery is specifically designed to be a dual-purpose battery. It is suitable for both starting and deep cycle. If you want a sure start and strong cranking powers and power source that works well even during extreme weather condition, then Optima BlueTop is the right choice.
Its unique SpiralCell design gives a well-maintained and robust power source for the safety of your family and the environment. It is specially designed for boats and recreational vehicles with plenty of accessorial loads.
Pros:
● BlueTop Optima is dual purpose, starting and deep cycle.
● It charges thrice more as other marine batteries.
● It has 15 times more vibration resistant.
● It is spillproof.
● Mountable in any position.
● It is Maintenance free.
● It has optima starting power.
● It works well as a boat or RV battery.
Cons:
● It offers an inferior warranty.
Product Specifications:
Model: BLUETOP
Product Dimension: 10 x 6.88 x 7.8 inItem Weight: 530
Item Weight: 53.08lbs.
Voltage: 43. 05 lbs.
Read the full post of Optima BuleTop Batteries review.
What Color Of Optima Batteries Is The Best?
Every color of Optima Battery is good for each specific purpose. I could not say Red is the best among the three colors of Optima because RedTop works specifically if you want more starting power.
In the same way BlueTop and YellowTop performs well on their field of expertise. The conclusion would be, every Optima Battery regardless of the colortops is the best.
What Can Optima Battery Be Used By Specific Vehicles?
Optima batteries spell difference and performance. Compared to other ordinary cells, Optima is considered to be the leading brand in the market. We will analyze each battery color of Optima to decide which one offers the best qualities for our vehicles.
Before That, Why Would We Choose Optima Batteries?
The number of automotive electronics that are built with sophistication is increasing in number. With the added accessories to the vehicle, you are drawing its power from the battery. Therefore, the battery should adapt to the needs of the car in terms of energy and power. The right Optima battery will help keep all these sophisticated accessories running.
Optima batteries are the perfect choice of vehicle enthusiasts who want added power to their every adventure. We can thank the SpiralCell technology of Optima battery which can tolerate a lot of abuse on and off the road.
With its vibration resistant which is 15 times more potent than the ordinary battery, it can take you on the streets with all the abusive rides. Added to that, the Optima battery has three times longer lifespan than other cells.
Why settle for anything less when there is an Optima battery that can offer you all the best in vehicle batteries.
Comparison Between RedTop, BlueTop and YellowTop Optima Batteries
All these three Optima batteries offer the best performance and endurance. However, each one of them has unique qualifications that meet the needs of a particular vehicle. To choose and decide which one is the best, we must differentiate each of them.
REDTOP Starting Battery: Use this battery for a regular or ordinary engine start. It is in this condition that the alternator immediately monitors the battery's state of charge (SOC) and sends back the needed energy back to the cell where it is required.
RedTop Batteries can be used for:
● Automotive and RV.
● Heavy equipment.
● Diesel-powered.
These are all hard-starting vehicles. RedTop Batteries work well for this type of cars for it provides power where you need them.
YELLOWTOP Deep-Cycle Battery: This Optima battery is used when you have more electrical loads than the average. If the discharge cycle is more than enough than a typical starting engine like vehicles that don't use alternators,
It also includes vehicles that have more significant electrical loads which can exceed the average output of an alternator, cars with plenty of electronics running in them like power doors, windows, DVD player, mainly if these accessories are used even when the engine is off.
YellowTop Optima batteries are also used for:
● Racing vehicles without alternators.
● Drag-racing vehicles.
● Diesel-powered vehicles with added electronics.
● Car audio/video applications that exceed 250 watts.
● Vehicles or heavy equipment that comes with an inverter or hydraulics.
● Electric vehicles.
BLUETOP Marine Battery: This Optima battery should be used when you are required to use a starting battery. It should never be used for a cycling purpose. However, the dual purpose BlueTop can be utilized for both starting and deep cycling. It has a very high starting power which claims to be a real deep cycle battery.
BlueTop is also using for:
● Trolling motors and marine applications.
● RVs that uses the dual purpose battery.
● Marine applications and RVs if for starting purposes only.
For more clarification, remember this color tops codes. For a dark gray case, it is a starting battery, while a light gray suit, it is a deep cycle or dual purpose battery.
So what's the best-colored battery for Optima should you choose? All are best, and it only depends on what do you need in particular. Each cell is designed for each specific needs.
Do Optima Batteries Last Longer Than Other Brands?
Based on history and track record, I can say that Optima batteries have created its niche in the battery manufacturing industry. By a long time of being in the business, I can say that Optima batteries are far better than its competitor in the market.
It is built to last longer and perform even amid extreme weather condition. So, the answer is yes, and it can last longer than other batteries in the market today!
Are Optima batteries Gel Or AGM?
Optima batteries are AGM batteries. It is not a gel battery nor a regular flooded battery. If you deeply discharged an Optima battery, it will not test or recharge correctly, if you treat it the same way you did a gel battery.
There are specific settings that are meant for an AGM battery only. You should use it for charging an OPTIMA battery.
Optima Battery Dealers: Find A Shop Near You!
There is always an Optima Battery Dealer near you who is still ready to serve and help you with all your battery needs. Check and see if these shops are available near your area.
Autozone
Autozone is one of the known dealers for selling Optima batteries. They are one of the best dealers in town. They offer a free test and charge to make sure that your battery needs replacement.
If ever your battery already requires replacement, they will help you find the right array for your choice, depending on your vehicle and driving habits, Autozone will do it for you. They have a complete part and service to cater to your needs for batteries.
They are one of the official dealers of Optima batteries. They can ship Optima batteries right at your doorstep. So you can order your Optima batteries hassle-free.
Walmart
Walmart is an all-around supermarket and DIY shop. It has everything you need from groceries to tools and equipment and even batteries like Optima.
Walmart is one of the official dealers of Optima batteries. You may also purchase Optima batteries online through the online portal of Walmart.
Since Walmart is an all-around retail store and not a battery shop, it may not be able to cater to your battery installation and recharging needs.
Walmart is only available for your battery purchases, but it never offers a battery replacement or charging services.
NAPA Auto Parts
NAPA stands for National Automotive Parts Association. It was founded in 1925 and an American Retailers Cooperative that distributes automotive replacement parts and other service items, batteries included.
NAPA is one of the dealers of Optima batteries within America and across Canada. You may also purchase Optima batteries from NAPA online stores.
Advance Auto Parts
Advance Auto Parts offer an array of car parts and auto services. They are one of the Optima battery dealers that you can find near your area. Since Advance Auto Parts caters parts and services, they can do the charging and battery testing for you.
You can have your batteries check and tested first before finding a replacement. It is also a useful battery shop and offers a wide variety of choices.
If you want your Optima battery purchased here, they can give you a lot of promos and discount. Bring or refer a friend, and you are guaranteed to have a 30% discount on your next purchases.
Does Costco Also Sell Optima Batteries?
Yes, Costco sells Optima Batteries but not all Optima batteries are available here. Based on customer reviews, Costco only sells the RedTop batteries.
It will be better to get Optima batteries from the listed dealers of Optima cells. Official dealers have all the Optima batteries you need.
Warranty
When you purchase your Optima battery, you will be given a one-year warranty extension directly from Optima. Optima knows and values the importance of your battery and extent of the cost that it may incur you as you replace your batteries.
Optima is so confident about the performance of their battery that they have extended the warranty period to assure their clients that they will be assisted in case something came up within the warranty period.
Return Policy
Optima has a free 30 days Money Back Guarantee. They offer it to give their consumers the peace of mind they needed. If the client is not happy with their Optima battery, they can return the product within a 30 days period, and they will refund the full price. Just log in to your Optima account or call your Optima customer service to assist you with the refund.
Does Optima Battery Require A Special Charger?
As long as you don't use a gel or regular flooded battery, it will recharge. Optima Battery only requires a high-performance battery charger and maintainer.
Optima Battery has its charger and maintainer. However, you can still charge your Optima Battery with any charger as long as it is high performance and conforms to the quality of Optima batteries.
This Optima Battery review will help you decide which of these Optima batteries will work well for your needs and vehicles. All of them are guaranteed to work well and last for a long time.