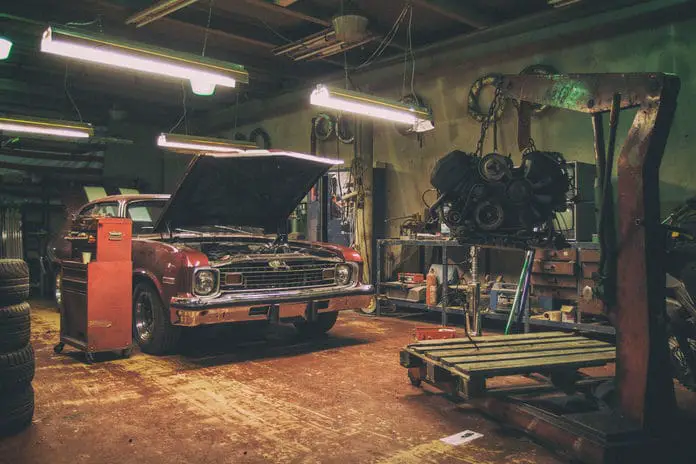 With the rising prices of commodities nowadays, many car owners would like to know where to purchase refurbished car batteries. It is a lot cheaper than buying brand new ones.
What are refurbished car batteries? For your information, car batteries can be rehabilitated. It means that old batteries can still be restored and used for another 3 to 5 years. But since it is reconditioned or refurbished, it comes cheaper than the brand new ones.
For people looking for a cheaper option for their car battery, the refurbished ones can be a significant saving. We all know how expensive it is to buy brand new batteries. Why should you purchase something new when you know you can get a cheaper option with the same great value and performance with a new one?
Where Can We Buy A Reconditioned Car Battery Near Me?
A reconditioned car battery is easy to find. Reconditioned batteries are available almost everywhere. Of course, in terms of performance, reconditioned ones can quickly lose power compared to brand new batteries.
In the United States, almost all cities have places for reconditioned batteries, and these are some of the cities which have an abundant supply of refurbished batteries:
● Miami
● Houston
● Denver
You can also get refurbished batteries online through these portals:
● Amazon
● eBay
● Craigslist and other online stores.
These refurbished batteries are also available in the following stores:
● Costco
● Sears
● Autozone
For offline purchases of refurbished or recondition batteries, you can visit the following:
● Scrap yards
● Auto parts stores
● Automotive dealers in your cities and local areas
Most of these places buy old batteries, refurbish them, and sell them again for a profit.
How Much Does A Refurbished Car Battery Cost?
The price of brand new batteries range from $120 to $600 depending on the brand and specifications. However, with a refurbished battery, the price range would be anything between $30 to $50. Well, that's a lot of savings. You almost have more than 50 to 90% discount of the total price of a brand new battery.
Some battery shops would offer to buy your old or used car batteries. They can buy it from you for $5 to $15. If you trade in your old cells for a new one, they will give you a price cut of the same range. You will be discounted with the price of the new battery. (If you are interested in selling your used car battery, then click here).
3 Benefits Of Purchasing A Refurbished Car Battery
As we have mentioned earlier, using a refurbished car battery can be beneficial too if you have a particular need. It depends on how you will use your cell to become helpful to you.
1. A Simple Repair Can Save You Lots Of Money
Practicality wise, using refurbished batteries can become a significant saving. If you know how to care for your cells, a simple repair can come a long way.
Having that keen sense of battery maintenance can extend its life to four or five more years. Computing the length of time it serves you, that is a lot compared to buying new ones that would last for about a year or two.
2. It Can Be A Very Lucrative Business For You
Joining the business sector through battery marketing can be an edge over the others. It has become a lucrative business for people who took advantage of it.
It is a straightforward business which anyone can learn. With a lot of people looking on ways on how to save money, you can be their saving glory.
3. You Can Help The Environment
Reconditioning batteries is one way to help save the environment. We refrain from dumping these batteries which will create and cause contamination to the environment because of the metal contents of the cells, like lead.
Lead can be a hazardous pollutant to our natural resources which can contaminate and kill animals and human. In your little way, you have contributed to the saving the environment.
How Long Does A Refurbished Car Battery Last?
We are so sure you have this question in mind. If you purchased a reconditioned battery, will it last like a brand new one? Of course, thinking that it is not a brand new battery, the performance and durability are lesser than the brand new.
However, as we said before, it depends on the one buying the battery. If you know how to handle refurbished cells, you can easily extend and prolong its life without difficulty. For somebody who doesn't know how to maintain one, it will die shortly after several uses.
A brand new battery has an average lifespan of four to five years. That's pretty long already. If you can maximize the use of your battery for five years, congratulate yourself, you are a good car owner!
If you can make a good battery last that long, it will be easy for you to get your battery refurbished and extend it for another five more years. So all in all, you have used up your battery for ten years.
Typically, a refurbished car battery can last for at least another three years. The key here is the owner's maintenance. If you can maintain your cells well, then you can prolong its lifespan.
Did You Know That You Can Sell Your Refurbished Car Batteries For Massive Profit?
We mentioned this when we discussed the benefits of reconditioned batteries. But I would like to discuss it further to reiterate that it can bring you massive income if you become serious about putting up a business on refurbished batteries.
I have mentioned how high the prices of batteries are. People nowadays are looking for practical ways to save money. Spending a lot of money for a new battery is very costly. Tons and tons of batteries are getting dumped daily. Business minded entrepreneurs have thought of recycling old car batteries and selling it for a lesser price than brand new ones.
Add the fact that these batteries contain harmful chemicals that can damage the environment, recycled batteries become a successful business platform. Dealers of refurbished batteries gain a massive profit from this junk recycling business.
All you need is a knowledge of recycling batteries and presto! You can start earning high potential income. If you are thinking of putting up a battery refurbishing business, we will provide you with the step by step procedures on how to set it up.
How To Start A Battery Refurbishing Business
Here are the few things that you need to know in setting up this kind of business. It is simple, yet it requires severe thought and concentration. You should know your business well.
1. You Should Have The Knowledge And Skills In This Business
Remember that it is not a hit and miss thing. Battery reconditioning needs a particular skill learned the right way. You should equip yourself with proper training and guidance on how to recondition batteries.
2. Create A Business Plan
Even a small and straightforward business-like battery refurbishing needs a plan. Do a study about your potential market, income, and strategies to keep your focus. Having a business plan directs you toward your goals.
3. Documents And Paperwork
Prepare all the requirements needed in opening up a business. The legalities of your business are essential to gaining the trust of your potential market. It is important that you are running a legal business. People will begin to trust you if you can show them that you are working with complete papers and permit.
4. Target A Nice Location
We know that all successful businesses begin with an excellent site. Placing your business in the heart of the busy district will earn you high income. In every business plan, studying the location of the business is equally important. Know the influx of people. A dead spot will not make your business progress no matter how demanding it is in the market.
5. Buy All The Needed Equipment
It is essential that your business is complete and fully operational. When you have all the equipment you need, you can perform your job smoothly. Battery refurbishing should be done by you. Hiring people to do the job will add up to your overhead cost and production. Buy the necessary equipment you need to keep your business going.
6. Market Your Product
Promotion and advertisement will pay off. It will add to your marketability. When people learn about your business, they will come to you. You can expand your business without doing much.
7. This Course Can Help You
To be fully equipped for this business, you may enroll at the EZ Battery Reconditioning Course. It is an online course that teaches you a step by step process on how to recondition batteries. It is now offered at a very affordable cost of $47, and you can professionally perform battery reconditioning at home.
Refurbished car batteries are both practical and a good business idea. When you set up this battery business, then you can probably point where to purchase refurbished car batteries near me. You can be the next potential battery refurbishing provider in your place.