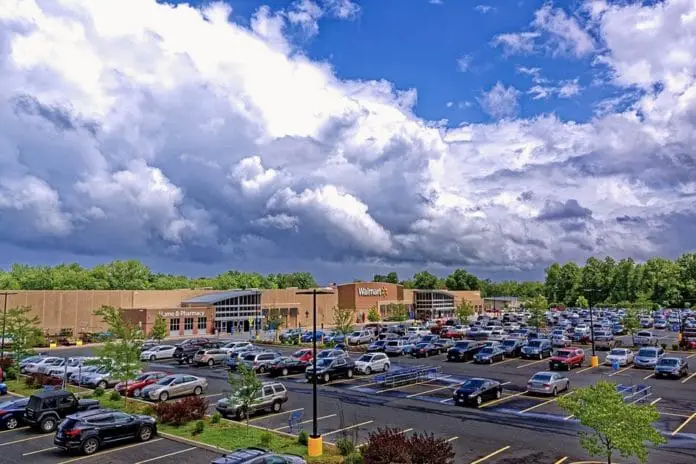 Today I will talk about the Walmart Return Policy on vehicle batteries. We all know that a car battery is one of the most sensitive automotive parts that determines if our car will work or not.
Though most batteries come with a warranty period, some may begin earlier, or other circumstances may require you to return an array for some personal reasons. Does Walmart have its policy when it comes to car batteries? Let us find out and read on.
How Does Walmart Car Battery Return Policy Work? Walmart issues and accepts warranty for all the batteries they sell. They provide a 90 days return policy for every cell purchased in their stores.
They will refund your payment in cash if you have paid them in cash. They will refund your amount through the same method that you pay them other than money, make sure that you have your receipt with you.
Without the receipt, Walmart will have to make verifications first and check if indeed the battery was bought at Walmart. If you purchased the battery for less than $25, they would refund you in cash. However, if the amount is higher than $25, they will give you store credit instead.
It is how Walmart implements its policy on car battery returns. Though each car battery has its manufacturer warranty, Walmart can sometimes apply its in-store warranty over the manufacturer's warranty. You may check the battery regarding the warranty period.
What is the Disposal Policy of Walmart Car Battery Exchange?
In most Walmart stores, they do the battery disposal for free. You have to bring in your old battery when you buy a new one to get this disposal for free. However, when you buy a battery without trading the old battery, Walmart will charge you with a core fee. The core fee varies from one state to another, but it usually ranges from $5 to $9 only.
It is made so the consumers will be motivated to trade in their old batteries to avoid filling up the landfills. The core fee is reasonable, regardless of where you bought your car battery. The core fee functions as a deposit for the battery you purchased. The next time you buy a battery, Walmart will give you your core fee refund.
Walmart will use the old battery for recycling, and you can get your return for the core charge. To apply for a core charge refund, you need to go to the nearest automotive department or customer service desk of Walmart.
Walmart usually refunds you in cash, or you may use it as a discount in your next replacement battery. Some Walmart outlets require you to show the original receipt proving that you bought the battery in Walmart.
State regulations would set the core fee refunds from place to place. To be sure if they practice this core fee refund, you can call on the Walmart outlet near you to check with their policy before dropping by.
Will Walmart Replace a Battery without a Receipt?
If you bought an EverStart battery which is a Walmart house brand, most likely they will honor the replacement and warranty even without the receipt. They will look into the serial number, and the date of purchased and they can quickly look it up into their system even without the original receipt.
However, for other brands of battery bought in Walmart, I cannot guarantee that they will accept the warranty or replacement without the receipt. Every battery manufacturer issues its warranty. They even have their return policy, which Walmart doesn't have a hold-off.
Walmart can only be responsible for their house brand, EverStart. However, they do accept the core fee refund, if you purchased the battery at Walmart.
Guidelines to Walmart Return Policy
Walmart issues these guidelines for their return policy. It covers all goods and appliances that they sell in the store. Based on the return policy of Walmart, it is willing to exchange, repair, or refund your purchased items as long as it follows the guidelines.
Walmart is willing to accept the returned item for 90 days after purchasing the item. It generally applies to all products, except the following:
1. Electronic products but is not limited to computers, GPS units, camcorders, and the likes should be returned in 15 days period with the original receipt.
2. Airbeds that are unused and not defective should be returned in 15 days period as well. If the airbed has been used, it will only be replaced for an airbed of equal or better value.
3. Outside tools like lawn mowers and power washers are accepted within 30 days for return if with an original receipt.
4. Game cartridges, CDs and DVDs are following the 90-day policy on return, but it should be defective or remained unused and sealed to get a refund or exchange.
5. Trees and shrubs may be accepted for a replacement within a year of purchased and must be presented with the original receipt.
A receipt is not a requirement when you apply for a refund or exchange in Walmart, except only in the conditions mentioned above. You can exchange or replace any item in Walmart.
If your purchase is below $25, you have the option to choose the refund in cash. If the amount exceeds $25, you have the opportunity to select the store shopping cart in exchange for the price that you purchased.
A car battery is not listed in the options of exemptions above. Therefore, a car battery purchased at Walmart can be exchanged or replaced anytime!
Can You Return an Unused Car Battery to Walmart?
Well, every Walmart outlet is different. There is a strong possibility if the battery is their house brand, EverStart. However, for other manufacturer's battery, Walmart may ask you to contact the manufacturer for the return of an unused array.
In some cases, Walmart may accept your return if the battery looks untouched and unopened and has not been installed plus the original receipt, you can get your full refund. You have to make them understand that you are not doing it intentionally and that if you have just proven that your alternator is the problem and not the battery.
How Long does Walmart Hold its Warranty on its Car Batteries?
A Walmart manager explains the warranty on their house brand EverStart. According to the manager, if your battery failed within the three years, you will get a battery replacement for free. However, the replacement will not be granted another warranty.
Other battery brands have their warranty period. You can check this out on the battery's body. Walmart does not meddle with the warranty issued by the battery's manufacturers.
Warranty for our car battery helps a lot. Walmart being our partner in every aspect of our life, using the guarantee of a car battery, will help ease your burden on the battery's replacement price. Walmart car battery return policy protects both the buyer and Walmart.
Sources:
1. Will Walmart exchange a bad car battery without a receipt? – Quora
2. Walmart Returns and Refunds – RETURNS and REFUNDS
3. Can i return my new battery to walmart? – YAHOO! ANSWERS
4. Automotive 101: Everything You Need to Know About Your Car's Battery – North Carolina Consumers Council