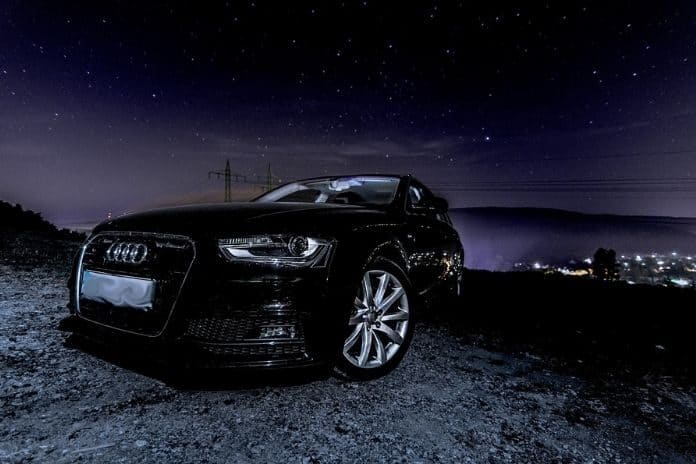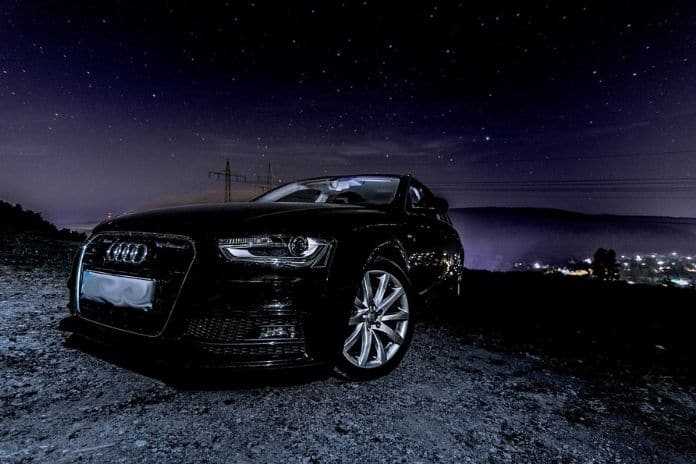 In case your Audi A4 is showing signs of a faulty battery like lagging starter, or even a blinking battery light, then you need to replace the battery as soon as possible. Since there are a lot of battery models in the current auto world, it's quite a task to select the best fit for your battery. Worry not, this article is there to solve your problems!
Here, I have reviewed the best three car batteries for Audi A4. Hope you find this article helpful as you read through it. Upon carrying out extensive research, the batteries in the list made it to the top three. This is because my research was based on power output, shelf-lie, purchase price and also customer reviews.
Here are the various battery models.
BOSCH 115 AGM Car Battery 12V 80Ah
Exide AGM 115 Battery Type EK800
Duralast Platinum Battery H7-AGM Battery(Group Size 94R 850 CCA)
The batteries listed in the list above are the best choice in the market and a perfect fit for your Audi A4. However, before you choose any of them, ensure they perfectly fit under your hood. In case of any challenge, contact an experienced mechanic who will also help you install the battery if need be. A good battery means optimum performance to your vehicle.
Top 3 Best Car Batteries for Audi A4 Reviews
Audi A4 is one of the most recent vehicle models that is designed with the latest technology and also equipped with an alley of electronics. As a result, this car needs a lot of power supply to ensure its performance is optimal.
The batteries reviewed in this article have a life expectancy ranging between three to five years. However, the expectancy depends significantly on how you drive your vehicle, the battery type and weather conditions to mention but a few.
Without any much ado, let's have a detailed look at each battery specifications.
1. BOSCH 115 AGM Car Battery 12V 80Ah
Batteries from Bosch are famous because of their remarkable performances, and despite that; they are of good quality and highly reliable. These batteries are safer for any ecological driving conditions. For excellent starting power, the Bosch 115 is all you need.
The battery has the best CCA and RC ratings and an extended lifetime that is four times greater when compared to ordinary batteries.
Features:
It has a total weight of 22.8 kg
Its dimensions measure 31.5 x 17.5 x 19 centimeters
It has a total voltage of 12 Volts
The total battery capacity is 80 Ah
It has a CCA of 800
Made of AGM design
Bosch 115 is a battery from a well-known company in the universe because of its excellent performance. The battery is a perfect fit for your Audi A4 because this model is fitted with a start-stop system. Most vehicles with this system have the most strict emission needs, which help to regulate fuel consumption by turning off the engine to ensure carbon dioxide emissions are minimized.
Being designed with an AGM design, the battery is rendered leakage free and robust. The battery is highly resistant to vibrations and extreme temperatures. It is also flexible because it can be used on multiple vehicle models like Mercedes Benz, Porsche Cayman, and Kia Sportage, among other models.
About safety, never should you worry because the AGM design ensures the battery's electrolyte is wholly enclosed. Therefore, there is no need for you to carry out maintenance practices on it, thus saving you the maintenance cost. Because of its beast design, the battery has exceptional deep cycling abilities.
Since your Audi A4 is equipped with a lot of appliances, the Bosch 115 helps deliver the power needed for your sedan's optimum performance while ensuring the appliances receive continuous power supply for maximum functionality. Boasting a CCA of 800 A, the battery ensures your vehicle starts when you need it to whether it's for emergency issues or day to day functions.
The battery also works perfectly, even when exposed to extreme weather conditions. For optimum performance, the Bosch 115 is the best replacement car battery for Audi A4.
Pros:
Its performance is high
Highly resistant to vibrations
It is maintenance-free
It is leakage free
It is versatile
Best for vehicles with start-stop systems
Cons:
Its price is relatively high, but it's worth it
2. Exide AGM 115 Battery Type EK800
This battery is famous because of its high-performance ratings. The battery is well-designed with fabulous material and components that ensure your Audi A4 is supplied with the best power for optimal performance.
It has excellent cold-cranking amperage to ensure you have no problems when you turn on the ignition key. Being a lead-acid battery, there is a need for you to handle the battery with great care in any situation. Also, ensure you have protective clothing when installing the unit.
Features:
It has a total weight of 22.7 kg
Its dimensions measure 31.5 x 17.5 x 19 centimeters
The battery has a total voltage of 12 Volts
The total battery capacity is 80Ah
The battery has a CCA of 800
It has a three years warranty
This battery is designed with the most recent LifeGrid tech to ensure it is durable and provides power consistently. The battery is a perfect fit for vehicles with regenerating brakes or those equipped with a start-stop system. Also, the battery contains sulphuric acid, which is the main reason why you should always handle it with care.
The best thing about this battery is that it is equipped with a high endurance starter battery for emergency purposes. It can also be used in a variety of applications like off-roaders and navigational purposes.
Made of Exide AGM design, the battery is constructed with high-performance parts like the glass mat separators, an advanced alloy of lead and tin, inclusions of carbon compounds, inactive mass among other components. All these components ensure the battery is highly performing and has an extended shelf life.
The battery can be used in high utility and emergency vehicles because of its sleek design. Also, the battery boasts the recombinant VRLA (valve regulated lead acid) design to ensure there is a distinction between the anode and cathode and also as a significant part that keeps the sulphuric acid intact.
The downside about this battery is that you need to have extra care and put on protective clothing if it's the first time you are handling it. This is because of the corrosive nature of sulphuric acid. For the superior performance of the battery, their plates are highly compressed because of the conventional flooded tech involved.
Pros:
It has a top charge acceptance rate
It is a high-performance unit
It has an extended life cycle
It is highly optimized for partial operation charge states
Equipped with recombinant VRLA
Cons:
There is a risk of sulphuric acid corrosion if not handled with care
The battery cannot be in direct contact with the ground because of its fast discharge rate
3. Duralast Platinum Battery H7-AGM Battery (Group Size 94R 850CCA)
In case you need a replacement battery with an ultimate power combination, say no more. Duralast Platinum is here for you! This battery is flexible, durable, and its performance is quite remarkable. It boasts the greatest cold cranking amperes and an excellent reserve capacity. Once you purchase this battery, be assured that the power provided by the unit is safe and reliable to your Audi A4, which has a lot of appliances on board.
Features:
It has a total weight of 53.5 lbs
Its dimensions measure 9 x 7 x 8 inches
It has a total voltage of 12 Volts
It has a CCA of 850
Its reserve capacity is 140 minutes
It has a three years warranty
One thing I love about this battery is that it has a fast recharge rate and also cycles more.
This battery is good for Audi A4 because of its amazing reserve capacity and excellent CCA. The reserve capacity ensures all your vehicle appliances work with no failure while the 850 CCA ensures your vehicle starts immediately when you need it. Therefore, the power offered by this battery is quite reliable and robust to keep your vehicle's performance at bar while maintaining tan extended shelf-life.
The downside of this battery is that its posts, terminals and related accessories are made of lead and lead compounds that are known to cause congenital disabilities and cancer.
The battery is designed by use of the AGM design, which makes it a spillage free unit and a safe battery. Because of its design, the battery reduces maintenance costs. Also, it is made to be highly resistant to a vibration which is also the main reason why it has an extended shelf-life.
Pros:
It is leakproof
Has excellent starting power
Highly resistant to vibrations
Has an extended shelf-life
Cons:
Its components are made of lead which is a predisposing factor to cancer and congenital disabilities
Its relatively heavy
Wrap Up
For optimum performance of your vehicle, you need to install a strong battery under your hood. This article has reviewed the top-rated replacement car battery for Audi A4. No doubt with the products on the list because extensive research was done. Hope this article helps you out. Thank you!