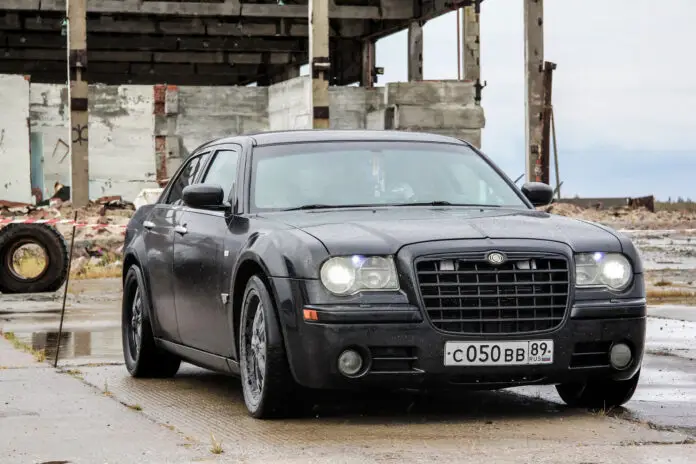 Since most of today's Chrysler models are power-hungry vehicles, you surely need to get yourself a strong battery to ensure optimal performance for your vehicle. Finding the best model in the current automotive market is the best thing you should do.
Assuming that you need a replacement battery for your Chrysler 300, it might be quite a difficult task if you are not well-versed with the different types of batteries. Well, there is no need to worry because you have landed on the right article.
In this piece, the best three replacement car batteries for Chrysler 300 have been reviewed for you. Also, some specs have been taken into serious consideration.
Different batteries have different performance rates. As such, you are required to ensure that you select the battery that perfectly satisfies your power needs so that your vehicle's performance remains optimal. Here are our top three picks.
OPTIMA RedTop Battery (Group Size 34/78)
BOSCH S5 Starter Battery
Odyssey Battery (34-PC1500T)
Therefore, when shopping for a replacement battery, above are some of the models that you should take into consideration. Always ensure that the battery you opt for perfectly fits your Chrysler 300 because you might purchase a powerful battery but fitting it in the car becomes a great problem.
Top 3 Best 3 Car Batteries for Chrysler 300 Reviews
As stated before, there are a lot of battery models that can fit your Chrysler 300 and choosing the top-rated for your vehicle may be quite challenging.
I have made work easier for you! Upon carrying out in-depth research, I was able to figure out the best options in the current market. This was achieved because my main consideration was based on battery specs, quality, purchase price, durability and reviews from other customers.
1. OPTIMA RedTop Battery (Group Size 34/78)
Is your car showing signs of a bad battery? Are you having a hard time starting your Chrysler 300? Worry no more! The Optima RedTop is here to solve all your power problems.
Once you purchase this battery, you are assured of optimal performance. The battery is designed with spiral cell technology to ensure it offers a healthy burst of cranking power needed to start your car. The battery is also extremely resistant to famous causes of battery failure. Here are some of its core specifications.
Features:
It has a total weight of 38.8 lbs
Its dimensions measure 10 x 6.9 x 7.8 inches
It has a total voltage of 12 Volts
Its CCA is 800
It has a reserve capacity of 100 minutes
It is made of AGM design
Made of spiral cell technology
It has a warranty of three years
This battery is designed to ensure your vehicle is offered incredible cranking power because of its amazing CCA of 800. The battery works wonderfully, even when exposed to harsh weather conditions. Similarly, you can freely use this battery for heavy-duty purposes such as off-roaders and hot rods because of its incomparable starting ability, performance power and leak-proof nature.
Designed by the technology of spiralcell, this battery ensures power provided to your sedan is clean and strong while maintaining your safety, the vehicle's safety and environmental safety too.
Amazingly, the battery boasts a great reserve capacity rating which allows you to experience an extended shelf-life and ensure you are readily supplied with the necessary power when the need arises.
The OPTIMA RedTop battery is also tested with a continuous load of 200 amps.
Because of its unique design, the battery has the potential to withstand extreme corners, hard launches, and it is designed to be race proven. You can use this battery in the vehicle used for day to day purposes, whether it is in your car or truck.
It's a battery that can also be used in various appliances because of its unsurpassed reputation when used in trucks or any other automotive.
The battery is fitted with two virgin lead plates in a spiral wound with a precise lead oxide coating to make the anode and cathode. This technology ensures the battery is of good quality and offers optimum performance.
The only disadvantage associated with this battery is that the spiral cell technology is expensive, and the lead components in the battery are possible causative agents of cancer.
Pros:
It is leakage proof
Has an extended shelf life
It is maintenance-free
Highly resistant to vibrations
Can be used in an alley of appliances
It has a fast recharge rate.
Offers incredible starting power
Can be mounted virtually in any position
Cons:
The spiral cell technology is expensive
2. BOSCH S5 Starter Battery
With advancements in technology, different vehicles have been equipped with a lot of electrical appliances that need a constant power supply. This also applies to the Chrysler 300. The vehicle has a lot of onboard accessories and for their efficient functionality; you need a strong battery like the BOSCH S5.
This battery is a perfect fit for vehicles with start-stop systems and vehicles that need top-performing batteries to facilitate their braking system. The S5 stands a chance of offering all these power needs during the start-stop phase and ensures all appliances remain functional during the stop phase.
Features:
The battery has a total weight of 21.9 kg
Its dimensions measure 31.5 x 17.5 x 17.5 cm
It has a total voltage of 12 Volts
The battery has a total capacity of 85 Ah
It has a CCA of 800
It has a reserve capacity of 120 minutes
It has a warranty of two years
With all its enticing features, this battery is a perfect fit for all premium car segments like upper-class cars, imported vehicles and those that have a greater need of power because of a lot of onboard accessories.
The S5 BOSCH battery stands out because of its long service life and an amazing CCA. The battery is considered a first-class quality battery because of the wide range of vehicles it can be installed in.
The battery is constructed with safety in mind because of the flow-optimized design that allows for optimal current passage, has a long shelf-life and keeps the battery-free from corrosion.
On the other hand, the battery is fitted with double backfire protection to ensure you are safe. This battery can deliver dependable power even when exposed to extreme weather conditions and other situations that are highly demanding.
The disadvantage of this battery is that you need to keep a close eye on them when charging or when installed in vehicles that are not fitted with recharge relays.
Pros:
The battery has optimal performance
It has a long service life
It is resistant to corrosion
It is safer
It is highly resistant to vibrations
The battery is hundred percent maintenance-free
Its tops are flushed to ensure there is no acid leakage
Cons:
The battery needs monitoring while on charge
The batteries experience a drop in voltage when temperatures are low
3. Odyssey Battery (34-PC1500T)
It doesn't matter whether you use your Chrysler for emergency purposes or daily use, the 34-PC500T ensures that your vehicle powers on when you need it to and ensures all electrical appliances perform efficiently.
The battery has plates made of pure lead that are completely packed inside the casing, thus providing a large surface area for reactions to take place. Large surface area means more power which is thrice the overall power of conventional batteries.
Therefore, when shopping for a replacement car battery for Chrysler 300, consider the Odyssey 34-PC1500T because it boasts amazing starting power, and incredible deep cycling abilities.
Features:
It has a total weight of 49.5 pounds
Its dimensions measure 10.8 x 6.7 x 7.8 inches
It has a total voltage of 12 Volts
It has a total CCA of 850
It has a reserve capacity of 135 minutes
It has a four years warranty
These batteries are designed to deliver amazing starting power and amazing deep cycling abilities. The battery is designed to cope up with all the advancements in recent vehicle models and those advancements done to hobbyist vehicles.
The battery boasts a greater CCA of 850 because of the thin pure lead plates used to manufacture the battery. The battery's power is twice that of the conventional batteries.
The AGM design ensures that the acid is kept within the casing to avoid spillage. The design also ensures the battery has high conductivity; it's resistant to corrosion and vibrations by the inclusion of tough internal cell connections.
This battery is a bit heavy because of the closely packed thin lead plates and the inclusion of the electrolyte. Therefore, there is a need to handle the battery with care during removal and installation to avoid unnecessary injuries.
Pros:
It's resistant to corrosion
It's highly resistant to vibrations
It's maintenance-free
It has a long shelf-life
Cons:
Its relatively heavy
Its price is relatively high
Conclusion
The battery you connect in your vehicle greatly determines the vehicle's performance. Therefore the above models are a perfect replacement car battery for Chrysler 300. These models ensure performance once installed since they are satisfied.