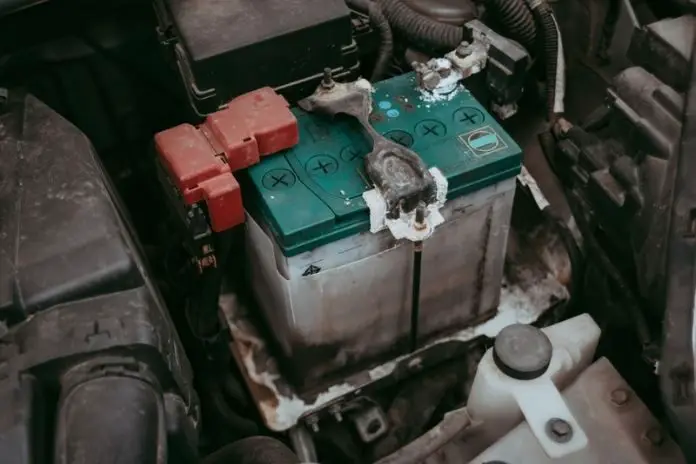 Do you want to know more about marine batteries? Are you opting for such batteries? Then this article is for you. My goal is to offer you the needed guidance on how to select the top-rated product.
It would be great if you did not doubt because my research will guide you through the best group 31 batteries. I use the top criteria to ensure the battery model included in the list offers you high and incredible performance.
Below is a list of group 31 batteries:
Optima D31M BlueTop Deep Cycle Battery
31 Series Marine Battery Replaces Blue Top D31M
VMAX MR137-120 AGM Sealed Marine AGM Battery
Odyssey 31-PC21505 Heavy Duty Commercial Battery
Deka East Penn 8A31DTM Group 31 AGM HD Battery12V 800CCA
Because of their BCI group size, the batteries have gained popularity. For incredible power, this is the device for you. Be assured that with this battery installed in your vehicle or marine vessel, you will experience the best power for a long time.
What Is a Group 31 Battery?
The group 31 batteries are powerful batteries that measure 13 x 6.8 x 9.44 inches, commonly used in autos, marine, and other settings off the grid.
These batteries are powerful since they can hold 75-125 Ah within 20h of operation. Their CCA ranges between 750-1250 with a recharge capacity of less than 250 minutes. This is quite a powerful battery!
Are All Group 31 Batteries the Same Size?
Basically, the batteries measure approximately 13×6.8×9.44 inches. Their features vary according to what's the intended use of the battery and also its chemistry.
What Is the Difference Between Group 24 and Group 31 Batteries?
The greatest difference between groups 24 and 31 is the running time. Group 31 offers more amp hours than 24. This means that the group 31 batteries will offer you more running time when you install them in your vehicle than the power offered by group 24.
Top 5 Best Group 31 Batteries Reviews
Finding a battery that can replace an old one is quite a challenge. This is because there are different models from different product lines in the market. These batteries have a large number of advantages once you start using them. They have low internal resistance with the capability of producing high current.
On the other hand, the batteries require minimum maintenance practices. This means that the current they produce is reliable. Not only that, these batteries are light in weight when compared to the lead types. Amazingly, it can withstand extremely low temperatures at a low self-discharge rate. Below are the best five batteries I've researched.
1. OPTIMA D31M BlueTop Starting and Deep Cycle Battery
This is an AGM model that ensures you have a continuous power supply for a long time. Once you use this battery in your RV or boat, you experience incredible performance and the best recharge.
If you own an RV that uses a lot of power or a boat with a motor, and an extensive electronic system, then this is the product you need. This battery has incredible resistance to vibrations. It also recharges faster and excellent when it comes to power output; thus, you should have no worries.
Features:
Weight: 59.8 pounds
Size: 12 13/16 x 6 ½ x 9 3/8 inches
Offers 12 V
CCA: 900
Has a reserve capacity of 155 minutes when in constant performance
Made of spiral cell design
Capacity:75 Ah
Has a limited warranty of 2 years
Notably, it is made using spiral cell technology. The two virgin lead plates have a small lead oxide coating to make the positive and negative terminals. This design ensures there is more control, prevents spillage of acids, and has a high tolerance. Likewise, the spiral cell design is designed to provide safety and durability.
Thanks to the designers of this battery because of their dedication. The storm has the reserve capacity feature, which ensures its long life. Its low discharge rate is an added advantage because it can hold power for a long, even when inactive. Because of that, most people prefer it for use in boats, RVs, and motor vehicles.
Pros:
It is maintenance-free
There are no cases of acid spills due to the spiral cell design.
Its rate of discharge is low
It recharges quickly
Cons:
Its price is relatively high
2. 31 Series Marine Battery Replaces Blue Top D31M
This is a marine battery that has dual terminals. It's designed to overcome the harsh deep charges, not forgetting the slow recharges. This is a replacement for the optima batteries, which has incredible abilities concerning the recharge rate. This battery is constructed with the most recent material.
Features:
Weight: 52.6 lbs.
Dimensions:13 x 6.7 x 9.04 inches
Voltage: 12 Volts
Reserve capacity:190
CCA: 800
Internal resistance: 5m
Amp Hours: 105Ah
Warranty: 2 years
This battery is also referred to as Banshee Marine Battery. Its design and unique features make it the perfect choice for heavy-duty purposes. It is capable of producing power that can start up your vehicle even in cold weather conditions.
This battery also works perfectly when your vehicle is equipped with electrical appliances that need more power. If you are looking for a storm to cover your problem concerning exceeded discharge cycle, say no more! The marine banshee is all you need.
The 31 Series Marine Battery Replaces Blue Top D31M has power twice the ordinary battery. This is achieved through the battery's outstanding design of an excellent CCA, high reserve capacity, and a remarkable amp-hour degree.
All these features get you covered by ensuring more power is generated due to the more surface area covered by the electrodes.
In matters concerning durability and safety, you should not doubt with the Banshee Marine. The battery is designed to be acid leak-free. This AGM design ensures that battery's safety and makes sure it is durable, leaving you with no worries. This applies whether you subject it to heavy and continuous usage. Amazing.
The 31 Series Marine Battery Replaces Blue Top D31M has an inbuilt hydrometer that monitors your battery's current state. This helps you monitor the shelf-life of the storm.
Also, the battery is sealed completely, which means there is no need for adding water.
This battery is robust and rugged, making it the best option for cranking, ignition, and lighting.
Pros:
It is maintenance-free
Its price is pocket friendly
It has a high reserve capacity
It can maintain its charge even after remaining inactive for a long time
Cons:
3. VMAX MR137-120 AGM Sealed Marine Battery
This battery is made uniquely. Its plates' physical and chemical structures are quite impressive. The battery undergoes a unique and special manufacturing procedure, making it more reliable and robust and gives them a high-performance rate compared to the batteries fit with Pb-Ca electrodes.
Features:
Weight: 75lbs
Item Dimensions: 12 x 6 x 8.7 inches
Shock and vibration resistant
Can be fixed in any position
Needs no maintenance
Made of AGM design
CCA: 900
Voltage: 12V
RC: 230 minutes
Durability: 8-10 years
It has a one year warranty
This product is constructed by VMAXTANKS and has all the incredible specifications the best battery can have. Its electrolyte is made up of an AGM that has high porosity. This ensures that the electrolyte is completely absorbed and enclosed in the shower.
This is achieved without involving silica compounds or other inclusions. Therefore, the battery's efficiency is maintained when the battery is in use and reduces corrosion and leakage risks.
Since most battery electrodes are made up of lead alloy, the VMAX MR137-120 AGM Sealed Marine AGM Battery is fitted with an alloy from tin and lead, increasing the battery's performance shelf-life. It doesn't matter where you work with the battery. Be it in a marine discharge vessel; the plates, whatever the case, maintain optimum performance.
The technology used to build this battery makes sure the battery's output does not decrease even when subjected to prolonged working conditions. This is the reason why it is preferred in heavy-duty functions.
The design involved in making this battery ensures it is durable, free from acid spillage, and provides the batteries optimum operation even after being used for years.
Let's talk about the most incredible and outstanding feature of this battery. Its maintenance-free nature makes the AGM Sealed Marine AGM Battery an item of interest. There is no need for you to refill the shower with water as it is in other batteries. Similarly, you do not need to check electrolyte gravity when you are performing the float service.
Pros:
It has a high power output when compared to other batteries
It operates optimally under different weather conditions
It has a long float shelf-life
You don't need to maintain the battery
Its self-discharge rate is low
Cons:
It has a short warranty of 1 year
4. Odyssey 31-PC21505 Heavy Duty Commercial Battery
This is another incredible battery that will serve your heavy-duty needs to the best. It's designed to sustain modern technology vehicles. These vehicles have vast accessories and appliances both used within and away from the car.
Despite the technological advancements, ODESSEY has manufactured the most powerful batteries to fit this niche. Their batteries are rugged and well packed to ensure the product serves to its best.
It has pure lead plates, an AGM that is not spillable to ensure the battery sustains any shock and vibrations caused in the event of movement. Interestingly, the lead boasts two times power and three times shelf-life when compared to the conventional batteries. Now, the most exciting part about this battery is its features. Check them below.
Features:
Weight: 77.80pounds
Item dimensions: 13.06 x 6.89 x 9.59 inches
Voltage: 12 Volts
Amperage: 100 Amps
Terminal type: stud terminal
CCA: 1150
Fast recharge rate
Reserve Capacity: 205 minutes
Shelf life:3-10 years
Warranty limited in 3 years and a full replacement warranty of 4 years
Because of its heavy-duty nature, the battery stands a chance to offer incredible ignition power, prolonged service life, and rapid recovery. Its specifications allow it to meet all the needs of your auto.
The incomparable starting current and an excellent discharge, together with the best deep cycle operations, ensure your vehicle operates in the long run without disappointments.
After doing successful research, the battery could produce up to 400 cycles within an eighty percent discharge. The Odyssey 31-PC21505 Heavy Duty Commercial Battery delivers a cold crank amp of not less than 1150.
Its reserve capacity is 205 minutes and amperage not less than 120 Ah. All this ensures the quality of voltage produced is high and stable for a long time. This is quite an incredible product!
Also, the pure lead electrodes ensure clean power is produced and provides tremendous rates of conduction.
Pros:
It has a beautiful AGM design
It has a four years warranty
Has a long shelf-life of 3-10 years
It is easy to install
Cons:
Its price is relatively high
5. Deka East Penn 8A31DTM Group 31 AGM HD Battery12V 800CCA
Last but not least, on my list is another fantastic product from DEKA. This is an American made battery that is entirely safe. You should not be worried about sulfuric acid spilling or bother yourself in cleaning the shower. It's designed to ensure it offers the best services in matters concerning power output.
The apparent part and an interesting one is its features. Take a quick and precise look below.
Features:
Its 69 lbs. in weight
Dimensions: 12 x 6 x 9 inches
Offers a voltage of 12v
CCA: 800A
RC: 210 minutes
It has a one year warranty
If you are a marine specialist, this is the battery you need to offer you heavy-duty power. It will create a significant difference when you use it as a renewable energy source and use it to control various automotive. The power produced by the battery can ignite your engine and keep it running for the longest time possible.
As stated before, you shouldn't worry about safety. The product is completely sealed and is maintenance-free. The battery is designed to ensure it is leakage free. Despite that, it also provides a storm that produces the power your vehicle needs.
The research was conducted, and it was found out that most battery users found it hectic charging the devices. This might be tiresome in situations where the battery takes time to set. This is the reason why experts designed this battery with the ability to fast-charge.
Similarly, the battery's self-discharge rate is low, which amounts to less than 2% within a month. So worry less because you can leave the battery inactive for weeks. Thanks to DEKA for such a superb shower.
Pros:
It has a fast-charging rate
Its reserve capacity is high
Its price is pocket-friendly
It's maintenance-free
Its self-discharge rate is low
Its leakage free
Cons:
The Bottom Line
You can therefore select the battery of your choice from the list above. The batteries ensure the vehicle's performance is at its optimum level. In case your marine vessel or RV is compatible with the group 31 battery, haste not! The batteries above are the best.
Give them a try, then thank me later!