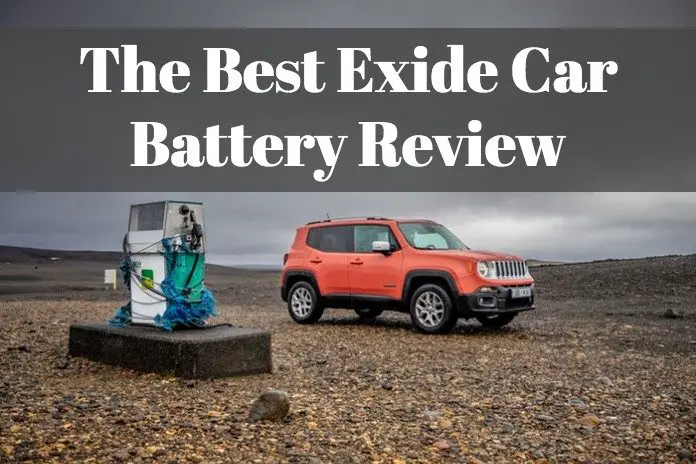 Exide battery excels in quality and performance. The negative issues are not enough to put a good battery down. It offers a variety of product line to serve all types of cars and vehicles. Check out the different models of Exide car batteries that will suit your needs.
History Of Exide Battery
Exide Battery is a product of Exide Technologies, one of the leading manufacturer of lead-acid batteries which originated from the United States, and automotive and industrial cells.
It has four world business groups, Transportation America, Europe and the Rest of the World, Industrial Power in Americas and Power Europe which supplies the stored electrical energy products and services.
The global headquarters of Exide is located in Milton, Georgia. Both have manufacturing and recycling plants. The recycling office is spread throughout the U.S., Pacific Rim, Europe, and Australia.
There are also recycling offices around Frisco, Texas and Canon Hollow. The old recycling factories in Frisco, Texas and Vernon, California have shut down since 2012 and 2013 respectively.
Exide made a controversial issue in history in most of the U.S. village and communities where they tried to establish their operation and where they used to have their services.
The most controversial issues concerns environmental contamination, over emissions of toxic materials and violations of public health and safety.
Exide products and batteries are being sold across the United States through several dealers and distributors which includes :
● Tractor Company
● Home Depot
● Dick's Sports Goods
● Camp World
● American Depot
● BJ's Club (Wholesale)
● Menards Tire Centers.
The environmental records of Exide Technologies in the U.S. are questioned and interrogated by the residents of the communities. They even ask the Exide partners and distributors regarding their corporate responsibility towards the selling of Exide's products.
Millions of dollars have been spent in the cleanup drive expenses for Exide's toxic contamination that spreads in California, Pennsylvania, and Texas.
Exide is named to be one of the world's largest producers and distributors of lead-acid batteries. Beginning in 2010, the operations in seven Exide battery plants were linked to airborne lead levels that exposed health risk to the environment and several residents within the communities surrounding these Exide plants.
Since then Exide has been linked as a source of lead emissions and contaminations.
Recycling And Sustainability
Despite the ongoing issues and problems, Exide still ranked as one of the largest secondary recyclers in the whole world. It is also hailed as one of the few batteries that can provide Total Battery Management, which is also known as closed-loop recycling. A closed loop recycling allows the customers to be free from the burden of handling wasted batteries on their own.
Exide was able to recover and recycle almost 99% of all lead received. Yearly, Exide recycles millions of point and neutralizes tons of sulfuric acid. With these recycling practices, Exide was able to recover around 35 million pounds of plastic in the entire United States only. This collection was used to produce 13 million more new batteries.
Exide pioneered the recycling of batteries. Despite the issues and rumors about complaints on their production site, Exide continues to be a leader in the battery industry.
What Are Exide Batteries Made Of?
Exide batteries entered a very controversial issue. Its plants were shut off in many parts of the U.S. because it does not conform to the environmental guidelines set by the government.
Let us find out how Exide batteries are made to understand better why it becomes a very toxic material for the people and the environment.
Lead
Lead is the main component used in a most lead-acid battery. It is not toxic until the acid comes out or leak in the cell. The point in the lead-acid battery is a poisonous material both for men and the environment. That is why it is highly recommended to recycle the lead-acid battery to avoid posing a danger and harm to people and the environment.
Sulfuric Acid
Sulfuric acid is another component in a lead-acid battery. Once the sulfuric acid comes out, it can cause corrosion to the metal posts or battery terminals. The build-up of sulfuric acid usually hastens the life of your battery. It can become a toxic material for the environment too.
The Best Exide Car Battery Models You Can Buy Online
Exide still holds the title as one of the leading car battery manufacturers despite the rumors and issues it has been involved with.
Here are some of the Top Exide Car Battery Models that you can buy online!
Exide Edge FP-AGML5/49 Flat Plate AGM Searled Automotive Battery
When it comes to AGM or Absorbed Glass Mat technology, Exide Edge batteries are the pioneer. It features Surelife Graphite Technology. This particular car battery model is suitable for car use having the 850 cold cranking amps.
Edge FP-AGML 5/49 is ideal for starting your engine. It works even during the worst weather condition. The battery is designed to have a spillproof quality so as not to leak any chemical no matter how you mount it in your vehicles.
This Exide edge model has a reserve capacity of 25 and outperformed many of the conventional types of batteries, especially during heavy and high electrical usage and demands.
This battery has gone through a lot of automotive stress tests to prove its fantastic performance.
Pros:
● It is excellent for car use.
● It is spillproof.
● It has a 160 minutes reserve capacity.
● It passed several industry stress tests.
● It has a large capacity.
Cons:
● Poor Packaging.
● It didn't hold a charge and busted early.
Product Specifications:
Model: FP-AGML5/49
Item Weight: 59.8 pounds
Product Dimensions: 13.9 x 6.9 x 7.5 inches
Exide Edge FP-AGM24F Flat Plate AGM Sealed Automotive Battery
This particular Exide model is said to be one of the cheapest in the market or among the Exide models only. Despite the low price, This battery model from Exide can still give out 710 cold cranking amps.
With that kind of power, cranking up your engine will be a surefire. There wouldn't be any misfire at all. Be it during the winter time or on a hot summer day, a car powered by FP-AGM24F will undoubtedly start with no worries at all.
Edge FP-AGM24F comes in the usual spillproof AGM design. There's no need to worry about since all Exide batteries are already made to be spillproof. It will be something great for your car's needs, whether you only use it rarely or almost every day.
Pros:
● It comes with an 850 CCA.
● It is designed to be spillproof.
● It has a higher capacity to handle heavy loads.
● It can outshine other old model batteries.
● It surpassed all automotive stress tests.
Cons:
● An isolated case of not holding a battery charge.
Product Specifications:
Model: FP-AGM24F
Item Weight: 59.8 pounds
Product Dimensions: 13.9 x 6.9 x 7.5 inches
Exide Edge FP-AGML4/94R Flat Plate AGM Sealed Automotive Battery
This Exide Edge FP-AGML4/94R model is one of the excellent sealed car batteries that give you 800 cold cranking amps. Having a 140-minute reserve capacity at 25 amps and because it is an AGM battery, you will not worry about the spills or leaks and any internal damaged that may result from these.
This model has proven its sturdiness and toughness by passing through the number of tests. Expect it to lasts for a long time despite the extreme weather conditions you might have; the car will still start no matter what.
The quality and lifespan of these batteries have been testified by those who have already tried the product. According to some reviews on Amazon.com, this particular battery did not fail them through the years. Some even forgot the time they first bought the battery, proof that it has been a long time.
Pros:
● It qualifies a lot of stress tests.
● It has 800 CCA.
● It comes with a 140 minutes capacity reservation running at 25 amps.
● It is a spillproof AGM construction.
Cons:
● Short lifespan.
● It doesn't hold a charge. (isolated case only).
Product Specifications:
Model: FP-AGML4/94R
Item Weight: 59.8 pounds
Product Dimension: 13.9 x 6.9 x 7.5 inches
Exide Edge FP-AGM51R Flat Plate AGM Sealed Automotive Battery
This Exide Edge FP-AGM51R model like other Exide batteries has qualified from the number of stress tests which proves how efficient and durable this battery is. It can outshine other battery brands when it comes to performance. Hence, you are assured that this battery is one of the best cells available in the market today.
With a CCA of 440 and 75 minutes of the capacity reserve, it can perform well. It is perfect for light to medium demands, where there is a need for cold cranking amps.
Besides that, this Exide Edge model is also equipped with the AGM technology making it spillproof and helps the vehicle performs better. The SureLife Graphite Technology gives you protection against battery corrosion.
Pros:
● It is suitable for light to medium demands.
● It works on a 440 cold cranking amps.
● It comes with a 75 minutes reserve capacity.
● It does not spill or leak.
● It can handle heavy loads.
● It outshines other battery brands.
Cons:
● Only one out of 10 said that it doesn't last for a year.
Product Specifications:
Model: FP-AGM51R
Item Weight: 33lbs.
Product Dimensions: 9.3 x 4.9 x 8.7 inches
Exide XMC-31 Megacycle AGM-200 Sealed Maintenance-Free Marine Battery
This Exide XMC-31 model is a marine battery. Exide has found a way to make you worry-free when you are on the water. It powers-up your boat or a ship like no other.
One thing that we wouldn't want to happen to us is to get stalled in the middle of the sea. With Exide XMC, you will no longer have to experience such a disgusting situation.
This MegaCycle AGM 200 provides you twice the power of other batteries. It will give you a better cycling experience with 12x higher vibration resistance and above 40% charge over a traditional 31 flooded batteries.
Imagine how powerful this battery is; it can power even the oldest ships or marine vehicles. It is also equipped with AGM technology which assures you that it is a spill-free battery.
Pros:
● It comes with a dual terminal design.
● It has an AGM separator.
● It comes with 200-minute reserve capacity.
● It has a 24-months replacement warranty.
● It is 100% suitable for marine use.
Cons:
● It can't hold a charge.
Product Specifications:
Model: FBA_XMC31
Item Weight: 74.6 pounds
Product Dimension: 15.7 x 13.9 x 9.8 inches
Exide MC-31 Megacycle AGM-200 Sealed Maintenance-Free Marine Battery
This Exide MC-31 model somehow has less power compared to the XMC-31 marine battery. But do not underestimate this battery because it is still loaded with enough power.
It is still capable of giving you 700 CCA and a 200-minute capacity reserve. It adopts a dual terminal design which is also suitable for marine use like ships and boats.
This battery is suitable for an engine to crank up. If you have stored your battery for a long time, you will not experience any difficulty in starting the engine. It will surely fire every time you use it. You are assured that this particular array will not disappoint you in any way.
MC31-MegaCycle is not solely for marine use. You may use it in a range of situations like motor homes and chairs, and solar panel energy.
Pros:
● This battery is powered with a 700 CCA.
● It has a dual terminal design.
● It bears the AGM technology.
● It comes with a 24 months free replacement warranty.
● It remains stable even during high vibration.
● It has 200-minute reserve capacity.
Cons:
● The packaging is not right. The product was delivered with a crack. (isolated case only).
Product Specifications:
Model: MC31-MegaCycle
Item Weight: 70lbs.
Product Dimensions: 13 x 6.6 x 9.4 inches
Exide Edge FP-AGM78 Flat Plate AGM Sealed Automotive Battery
This Exide Edge FP-AGM78 model will supply your vehicle or other appliance with a power of 770 CCA with a power reserve capacity or 120 minutes. This battery is very lightweight with only 8 ounces. It makes a perfect pair and uses for cars.
Rough terrains are no problem when you have this battery on your vehicle. It is spillproof and will not cause any spillage or leakage because it is an AGM battery.
It might be small, but it can still provide you with all the power you needed for your vehicles without a failure. The small size compensates the price because it is one of the highly priced batteries of Exide.
You may not mind the price because the performance of this particular battery excels more than what you expected. The quality of this battery model of Exide is very much reflected in its price.
Pros:
● It is suitable for car use.
● It has a power of 770 cold cranking amps.
● It comes with 120 minutes of capacity reserves which run at 25 amps.
● It is spillproof.
● It is AGM technology designed.
Cons:
● It is too pricey.
● It died shortly, less than a year. (isolated case).
Product Specifications:
Model: FP-AGM78
Item Weight: 46.6lbs.
Product Dimensions: 10.2 x 7.1 x 7.1 inches
Where To Buy Exide Batteries Besides Online
Exide Batteries are available in your leading battery stores and shops. There are plenty of battery dealers that sell Exide batteries. Though online shops are the most popular form of acquiring cells from Exide, you may also purchase them directly at your dealer stores.
Exide Car Battery Dealers: Find a Shop Near You!
1. Home Depot
Home Depot is known for supplying materials and tools for home improvement. It is a U.S. retailing company which caters to sell tools, construction materials, and other services.
Home Depot's main branch is located in Atlanta, Georgia. Alongside with the tools and other home management materials and furniture, it also sells automotive supplies like batteries.
Exide Batteries are sold in Home Depot. You can choose from the array of models for Exide.
2. Walmart
It is another multinational American company that caters on retail selling. It is a big chain of supermarkets, a department and grocery store in one. Walmart has its main branch at Bentonville, Arkansas. Sam Walton founds it.
Being an all-around store, Walmart also offers automotive supplies and tools like batteries. You can easily purchase your Exide batteries from Walmart outlets.
They have their online store too, but Walmart is strategically located all across America so you can always find a Walmart store near you.
3. Costco
Another wholesale and retail business considered to be one of the biggest multinational store operating across America is Costco.
Just like Walmart and Home Depot, it operates as a chain of superstores but on a membership only. Costco also sells batteries and other automotive supplies and equipment. (Check this article on what other car batteries does Costco sell?).
Costco is spread throughout the United States, so you can always look for a nearby Costco store to buy your Exide batteries.
By The Way, Does Autozone Sell Exide Car Battery?
Well, I guess Autozone does not have Exide Car Battery. Exide is not on the list of batteries for sale on Autozone. You might be disappointed when you head to Autozone and find no Exide batteries for sale.
It could be Autozone is not an authorized dealer for Exide batteries.
Exide Car Battery Lifespan
Determining the lifespan of a car battery is very difficult to say. Manufacturers would claim that their batteries can last longer. However, the users' maintenance and usage would also become a factor and determinant for battery life.
It all depends on the usage and care of the cells itself. Exide batteries are meant to last for 5 to 6 years under moderate maintenance. But for the excellent care and battery maintenance, you can extend it for up to 8 more years or so.
The warranties issued by Exide Battery is calculated based on the design of the grids, type of materials and the type of cycle drive used. All of these are indicators of useful battery life.
How To Check Exide Battery Manufacturing Date
Almost all batteries have their manufacturing date inscribed on the battery itself. Exide Battery has its manufacturing date printed on the battery itself.
Let us learn how to read the code regarding the critical information we can get from the battery!
For example you get an Exide battery with the following code, 6MD16B3, the coding will be as follows: Based on the system, the manufacturing year is 2016, December, the letter M. So you will just derive the code from the first two digits, a number and letter combination to get the manufacturing date.
Year:
0= 2010
1=2011
2=2012
3=2013
4=2014
5=2015
6=2016 etc
Month:
A=Jan
B=Feb
C=Mar
D=Apr
E=May
F=Jun
G=Jul
H=Aug
I=Sep
J=Oct
K=Nov
M=DEC (The letter L is avoided to avoid confusion with I)
Warranty
Exide batteries issues warranty for every purchase of their products. Make sure that you keep all receipts for all your future claims of warranty. Without your receipts, the dealer store or Exide itself will not honor the warranty.
Period Time
Just like any other battery brands, Exide offers a warranty period for every product they sell. It is composed of a Free Replacement and Pro-Rata. All Exide batteries bear a label on the battery itself on how many months are covered by the warranty.
a. The warranty for all commercial and metered taxis is given at 12 months.
b. The warranty begins at the date of purchase.
c. If you have availed of the Free Replacement, the warranty is still based on the date of purchased and not on the time of replacement.
d. For the Pro-Rata warranty, you will be given a new date for the warranty.
Phone Number
Just in case your battery encountered a problem, you can easily dial the Exide emergency hotline 1-800-103-5454. Once your call is registered, there is a technician near you who will reach out to you to provide the needed solution to your Exide Battery problems.
Complaints
For complaints about Exide batteries, they have a customer service hotline which you can call to air your Exide battery problems. You may call their customer care hotline and phone numbers or look up their website and send them an email regarding your battery complaints.
Exide Car Battery Vs. Amaron Battery
Choosing which one is best between the two batteries, Exide or Amaron depends on the person using the cells. It is reasonably subjective. But based on the opinions of battery users, here is what we've got.
Both batteries are good. The only deciding factor is the warranty and the claiming of a guarantee. You cannot factor on the price since both cells have the same amount.
Based on customer reviews and experiences, people would claim that Amaron offers better customer service and after-sales assistance. They will readily replace your battery if your battery failed and it is still under the warranty period. Since Amaron has a better customer service, most battery users chose Amaron over Exide battery.
Exide Battery Vs. Bosch Car Battery
Again it is another difficult thing to decide on. When two things are almost equal on everything, it will be harder to make a decision. You might as well consider other factors where you may find a slight difference between the two.
Bosch and Exide battery almost have the same price and specifications. However, you may consider comparing the amp and the cranking powers of both cells. Whichever you find more significant than the other would be the best choice.
Exide Battery Vs. Yuasa Battery
Yuasa is a Japanese brand of battery compared to Exide which is Australian made. If you are some racist, you will surely picked Exide. However, there an indeed some good reviews about Yuasa.
The low price of Yuasa was partnered with a good quality battery that lasts for five years is a significant saving. If you are considering the amount equaled with quality, many will choose Yuasa battery. But since most people would go for the brand name and years of existence, many will still choose Exide over a newcomer Yuasa.
If you are more on the liberated side and not afraid to try something new, Yuasa is partly an excellent choice to consider also.
Exide car battery may not have an entirely good reputation based on the issues it got involved with in the past. However, it is undeniable that a good battery like Exide can never be outcasted and forgotten in the market.