The battery is one the biggest concern in most of the Apple products, especially with iPhones. Due to the slick, the slim and stylish design that sets them apart from their competitors, the batteries of these devices are not removable. Making them irreplaceable in case they run out of juice or when they start showing some signs of fading or failure. Another concern about these batteries is if they are capable of powering the units for years.
In this article, i will discuss all these issues and take a look at how long does your iPhone 6 battery last. I will also dig deeper and discuss some important points that the battery features. Equipped with Apple's custom power-sipping chipset, impressive synergy, state of the art displays as well as the proprietary and patented iOS specially developed for the homemade hardware.
The iPhone 6 and other models don't need bulky batteries to power them. This allows Apple to manufacture them with a lightweight and slim chassis, giving them the stylish and elegant look that they feature. The iPhone 6 battery is also engineered and built to last for years; it is also estimated that it will probably lose 20% of its capacity after 400 cycles of being fully charged and discharged.
At this point, the only thing that is sure is that iPhone 6 has a better battery compared to the ones that came before it. To understand why just continue reading below.
The Average Battery Life Of Apple's iPhone 6
As stated by Apple, iPhone 6 is built and equipped with a 25% more longer lasting battery compared to iPhone 5. Promising longer battery life device usage without connecting to a power source. This is because the device features the A8 processor which is much more efficient than the earlier A7 processor.
This new engine is designed to draw up to 50% less power allowing the battery to handle lower loads that leads to longer battery life. With these state of the art improvements, iPhone 6 offers prolonged usage and more stable user experience. This smartphone is meant for users to maximize its usage allowing them fully unleash its great potential. Perfect for people who are always on the go and excellent for both business and entertainment applications.
Taking A Closer Look At iPhone 6's Battery Life
Powering Apple's iPhone 6 is an 1810 mAh non-removable built-in battery. It is slightly bigger compared to iPhone 5S' battery which is a 1560 mAh battery. However, iPhone 6's battery will be supplying power to a bigger and much brighter unit that may seem to be very demanding. If it is judged based on the looks of it, the battery's job can be impossible.
Unlike the other competitors' power cells such as the 2800 mAh for Samsung Galaxy S5 and 3000 mAh for the LG G3, iPhone 6's power cell is much smaller. Despite its small size, the 1810 mAh battery of Apple's iPhone 6 performs at par with its competitors. It also outlasts the battery of iPhone 5S a few hours longer. Thanks to its new A8 processor, impeccable synergy, latest display technology and patented iOS operating system.
5 Tweaks to Extend Battery Life
After learning the facts and new features that the iPhone 6 battery has to offer. I can safely say that it is a better unit compared to ones that came before it. Aside from supplying power to a much brighter and bigger device, it also offers a longer battery for longer device usage. However, further extending your battery life will be sweeter, right?
So, if you are looking to save more power on your iPhone 6, here are some of the common tweaks or settings configurations that you can do. Take note that some of the tweaks below will require you to reconfigure your device settings.
1. Make Use Of The Airplane Mode Feature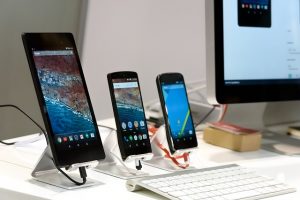 One of the most demanding or intensive processes for smartphones and their batteries is finding a signal or a network to connect to. If you are within an area notorious for being a dead zone or terrible service, your device is forced to work harder to get a signal.
This will require a lot of power that will make the battery work extra hard. To avoid this from happening, you can simply turn on the airplane mode to kill all of the connections of your device.
2. Checking The Battery Usage Tool
It is also recommended to use the battery usage tool of the device once there is an abnormal power drain happening. All you have to do is to go to Settings then select Battery. With this tool, you will have the opportunity to see what are the apps running on your phone and the battery percentage that they are using.
The toll will tell you what are the apps or operations that use huge amounts of power. With the ability to monitor battery usage of the apps installed on your phone, you can now stop the unused applications that use a lot of battery.
3. Manage Auto Sync Or App Refresh That Runs In The Background
If you have apps with auto sync or background refresh processes, you might want to manage them. These processes are left turned on, these apps will run in the background and connect to the web. They will download updates or information to show you the new information when you reopen these apps.
If you have a lot of apps doing this, then your battery life will surely fade quickly. To manage these processes, all you have to do is to go to Settings, General, and select Background Refresh.
4. Turning Off Or Configuring The Location Feature
Another smartphone feature that is notorious for eating up a lot of battery is the Location Services or GPS. This feature will keep on running in the background when turned on. It takes a lot of battery usage because it keeps on updating your location by checking online on a regular interval.
There are apps that also use this feature, so you will have an option to completely turn it off or manage the apps that you want to use it and run it in the background.
5. Adjusting The Screen Brightness
A fully lit screen or display will also eat up a lot of battery usage because the brighter the display is, the more power it uses. So adjusting the brightness level of your screen directly reduce the load on your iPhone 6's battery extending its life.
Conclusion
After reading this article, you will learn that the iPhone 6's battery is more reliable compared to the early ones that came before it. It offers longer battery life due to the new processor installed in the smartphone which is more energy efficient compared to its predecessor installed on iPhone 5S. You will also learn how long can an iPhone 6 battery last as well as the new features that the smartphone has to offer.
Thanks for reading the article, i have also prepared the information on regular iphone battery lifespan.