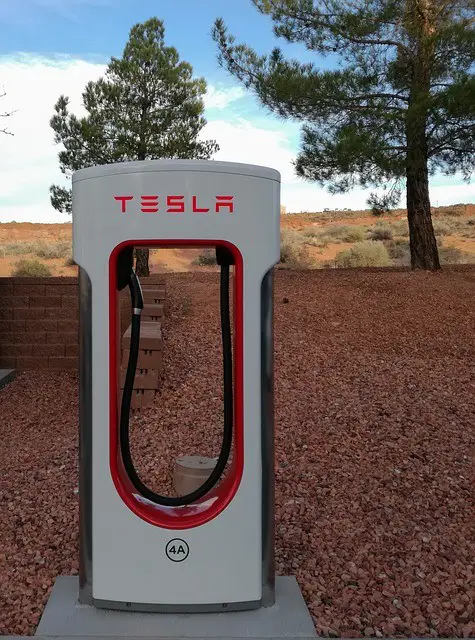 Nowadays, more and more homeowners are installing home energy storage systems. With these energy storage systems, they can store extra energy either from the grid or from their solar power systems. Arguably, the most popular provider is Tesla with its Powerwall. But there are also Tesla Powerwall competitors if you're looking for other options when it comes to home energy storage systems.
Having these energy storage systems is a practical means of saving electricity, and consequently, money as well. Ever since these have become available, more people are becoming more interested in this technology. Tesla is among the pioneering companies that developed batteries for home energy use.
The Tesla Powerwall has made its name in the industry as an innovative and effective home energy storage system. The Powerwall is a 264-pound lithium battery. Its cells are designed and manufactured through the partnership of Panasonic and Tesla. Many brands are following the direction of Tesla in providing homes with this kind of option for energy storage.
The first generation Powerwall was introduced in 2015. The newest version, the Powerwall 2.0 was released the following year. The cost of these batteries can range around $3,000 to $3,500. The installation of the system can be at around $5,000. These home energy storage systems can be expensive but the savings you will get in the long run balances out the initial cost.
Also, there are alternatives to the Tesla Powerwall. Prices, capacity, as well as warranties may vary from brand to brand, but they are still good options for energy storage for home use. Here are some of them.
​List Of Tesla's Competitors

LG Chem RESU
LG is a leading electronics manufacturer that is based in South Korea. Last October 2016, LG Chem began a partnership with Sunrun to bring its energy storage to the United States. Sunrun is a company that manufactures solar panels to be used in homes. Its estimated price range is from $4,000 to $7,000. Homeowners can get 6.5kWh unit of energy storage with the LG Chem RESU. The RESU battery is known in Europe and Australia for use in solar storage systems. It comes in different sizes: 3.3 kWh, 6.5kWh, and 10kWh. All types come with a 10-year warranty with a minimum of 60 percent guaranteed capacity.
Sunverge
Sunverge can store between 6kWh to 20kWh of energy. It weighs 500 pounds so it's quite heavy and it is a must to have a trained Sunverge expert technician to install the said energy storage device. You can connect your system to a smartphone app. This will let you monitor the energy flow and the latest price of the electricity at different times. The unit has an estimated cost of $8,000 to $20,000. The price depends on what size of the battery you are interested in.
Nissan XStorage
A giant in automobile producer, Nissan also has an energy storage system called XStorage. It has a capacity of 4.2 kWh and is considered as one of the most sustainable home energy storage. This rechargeable battery has an estimated cost of $4,500 which includes the installation. The unique feature of this battery is it's made of recycled battery cells which makes it an environmentally-friendly product.
Orison At-Home Battery
Orison batteries have a capacity to store 2.2 kWh. Orison developed a technology that is intelligent and completely networked. Each unit is connected to the Orison Cloud. It's an integrated network that uses data in demand charges, utility rates, blackout alerts, peak demand charges, usage profile and the most advantageous operating schedule that you can access on your device. The Orison Cloud functions by making the energy grid efficient in handling the flow of irregular energy.
Panasonic Home Energy Storage
The cell of the Tesla Powerwall was made in partnership with Panasonic. The company itself has its own home energy storage system. It has a capacity of 8kWh of energy storage. Their product is available in Australia and soon in Europe as well. However, the selling price of Panasonic is not yet disclosed to the public.
PowerVault
The PowerVault is a home battery storage that is currently available in the United Kingdom. It has a capacity of 6 kWh. The selling price is $3,000 which includes the inverter and the installation process. However, it is a must that an expert technician from PowerVault will be the one to install the unit.
Sonnen
Sonnen is a German company that sells home energy storage systems. The capacity of the batteries starts at 4 kWh to 16 kWh. It is a lithium-ion battery with a solar panel system. The battery has its very own solar panel system that is connected to the power source. This helps in managing the consumption of energy. Its price is at $5,950 which also includes the inverter. It comes with 10-year warranty and 70 percent storage capacity. This product will soon be available in Italy, the United States, and Australia.
ElectrIQ
ElectrIQ is a home energy storage system that is available in the United States. The battery has a storage capacity of 10 kWh. It has an estimated price of $13,000 to $16,000, including the inverter which must be installed by an expert technician.
Aquion Aspen
The battery from Aquion Aspen has a 2.2 kWh capacity. The price of this system starts at $1,000. Aquion Aspen uses saltwater technology for its battery. It comes with 8-year warranty with 70 percent storage capacity. It is one of the more affordable options for home energy storage systems.
BMW
BMW has found a great solution to recycling the old batteries that come from their i3 cars by converting them for use in home energy storage systems. The units have capacities of 6.4 kWh and 22 kWh. The selling price is not yet disclosed to the public as of the moment.
Conclusion
These are your options when it comes to Tesla Powerwall competitors. Having a home energy storage system at home is ideal. The initial cost of the product, inverter, as well as the installation, can really be quite expensive. However, if you think about it, you can save a lot of money in the long run, and you will be able to get back your investment and more. This is the future of energy use for homes. This should be something that homeowners should think about and consider.
Click back to Main Battery Man Guide Page.